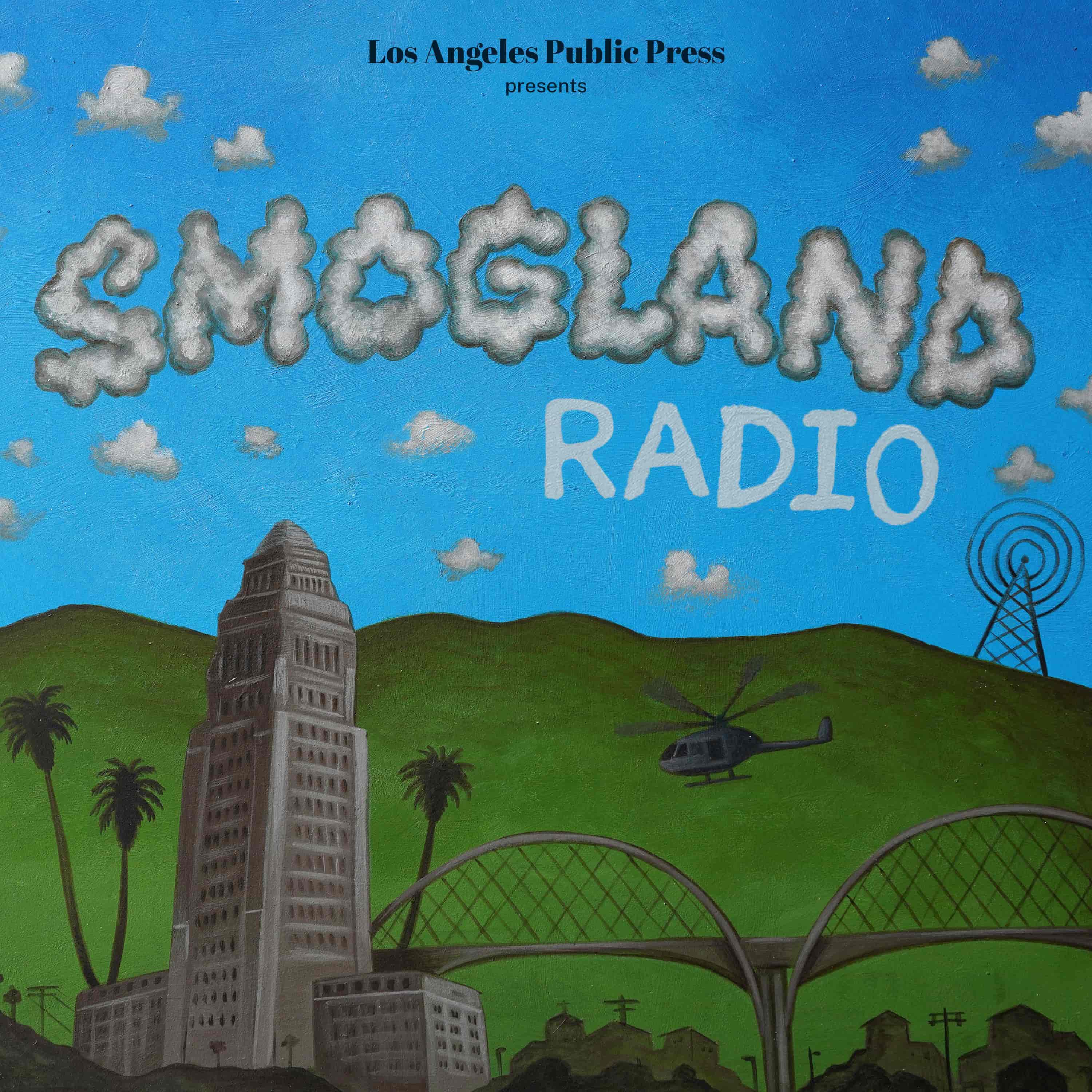 Smogland Radio
Smogland Radio is a news podcast by and for LA from Los Angeles Public Press. Twice a month, we'll have reporting that holds powerful people accountable, advice on how to thrive in Los Angeles, and in-depth stories about the issues that affect all of us. We're hard on this city, because we want it to be better. We may be one of the smoggiest counties in the country, but we don't have to be.
A renter's hotline for a city of renters
This week, we've got the first edition of Renter's Hotline, a tenant advice segment. Our first tenant called in from her apartment in West Adams, where she's had problems with lead paint and a smoldering electrical fire (!!) in her ceiling. And, a dispatch from a man who thinks Venice is the best place in the world, but had to leave to be part of Mayor Karen Bass's Inside Safe program. Plus, headlines from this week's news, including an update on our hot labor summer, Hillside Villa, and a protest that shut down the board of supes meeting last week.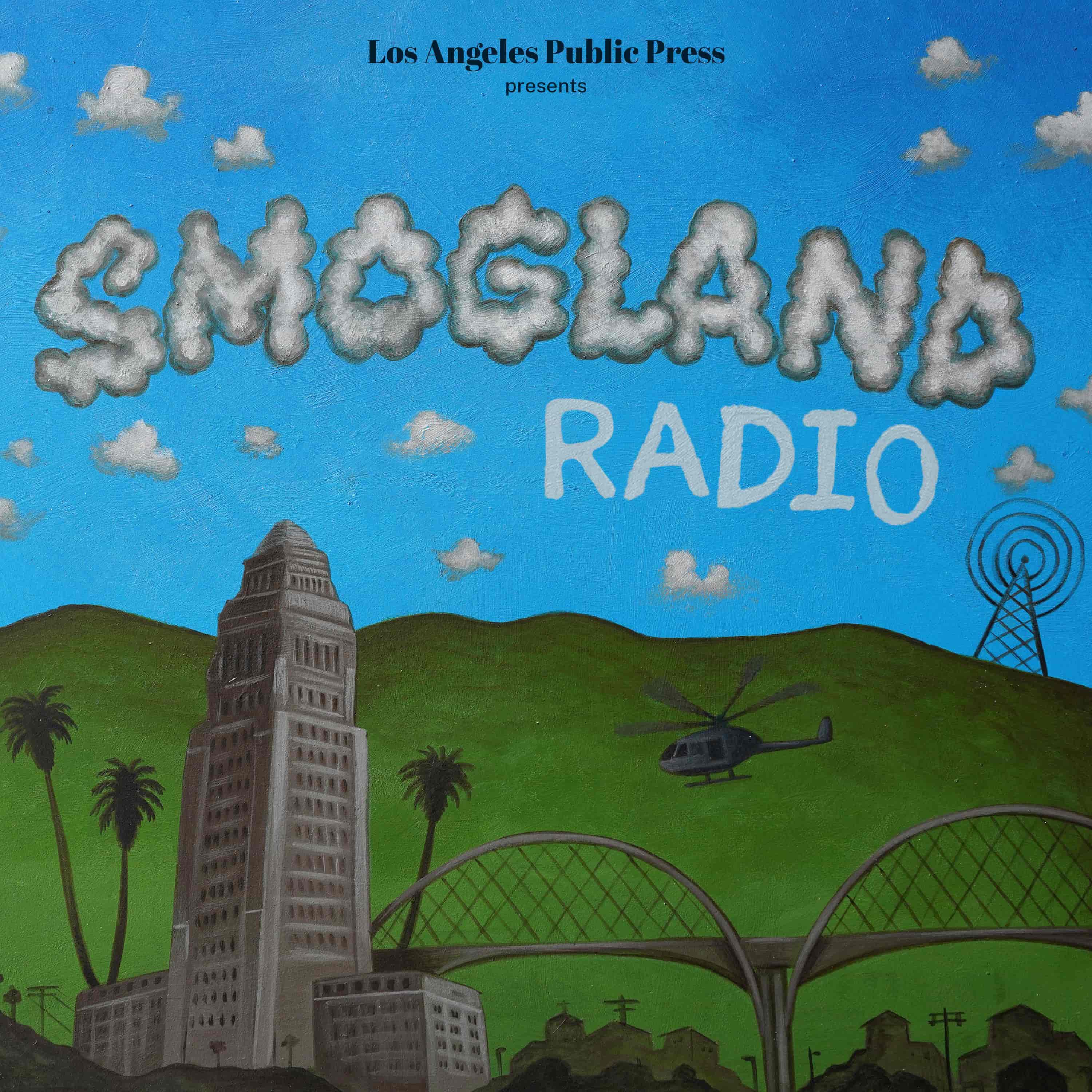 Lead is bad for us. In adults, lead exposure can cause brain and kidney damage, as well as reproductive health issues and high blood pressure. In children, brain damage from lead poisoning can lead to slowed growth and developmental issues. Worst case scenario, lead poisoning can be fatal.
Despite these risks, in California your landlord is technically not required to remove lead paint from your building.
Unfortunately, scientists were not aware that lead could still be dangerous even in the smallest of amounts until the mid-20th century. Lead use was particularly widespread in paint, where the metal was known for speeding up the drying process and helping paint maintain a fresh appearance. The use of lead paint was banned in buildings in the US in 1978, but millions of homes still contain the toxic metal. 
According to the LA County Department of Public Health, those at high-risk for lead exposure include communities who live in pre-1940 housing — of which the EPA reports 87% contain lead paint — low-income families with young children, and renter-occupied units. Lead levels are particularly high in East and Southeast LA, due to the Exide lead-battery recycling facility that's now since closed. 
So what can you do as a renter in Los Angeles if you suspect or know your apartment has lead?
Know your rights
Just because landlords are not required to remove lead paint from your building, does not mean that they have no requirements when it comes to lead.
For one, landlords are required to disclose to their tenants everything they know about the state of their building, including any lead paint history per California Civil Code, Sections 1102 to 1102.5. If landlords don't abide by lead disclosure, they can be fined up to $10,000 for each violation, among other consequences.
According to LA-based housing lawyer Stephano Medina, in most cases, tenants don't really have rights regarding lead versus their landlords, until someone has actually experienced lead poisoning, otherwise known as lead buildup in the body.
When lead poisoning occurs, a building is in violation of State Housing Law, and is thus affirmed as untenable. In this case, local enforcement agencies are required to "enforce provisions related to lead hazards."
However, according to Paulina, a tenant living in West Adams, despite her downstairs neighbors' one-year-old reporting lead poisoning — which even triggered an investigation from the Los Angeles Department of Public Health — her landlord has yet to do anything.
Get tested
According to the Centers for Disease Control and Prevention, it is recommended that children should be tested for lead when they are 1 and 2 years old. If previous testing has not been documented, children should also be tested between the ages of 2 and 6.
It is also recommended that children living in known lead-contaminated areas or those who participate in hazardous activities — such as eating paint chips — should also be testing.
You can test your child's lead exposure by taking them to their pediatrician or a local clinic. Since adults are also at risk for lead poisoning, it is worth getting a blood test done on yourself if you're experiencing any of lead poisoning's many systems, which range from issues with cognitive function to stomach cramps and premature births.
Childhood Lead Poisoning Prevention Program (CLPPP) can respond to complaints of lead contamination in buildings. To get your building inspected, you can also contact the Environmental Health Division of the LA County Department of Public Health at (888) 700-9995, or file a complaint online.
Take preventative measures
If you suspect lead contamination in your home, there are preventative measures you can take before your landlord steps up or a local agency intervenes. Eating foods high in calcium, iron, and vitamin C can help lead from entering your body.
You should also ensure everyone's hands are washed before eating and sleeping, as well as frequently washing any objects your children often come into contact with, such as their toys, windows, and floors.
It is also recommended that tenants clean up any paint chips or dust with wet paper towels, as well as cover any areas of chipping paint with duct tape or contact paper. You can also purchase a DIY lead testing kit from your local hardware store, or if you have the means, have your unit checked by a professional.
Who can remove lead paint?
As a tenant, you definitely should not try to remove lead paint on your own. It can be very dangerous for both tenants and landlords to work with lead paint.
In fact, California law requires that if a landlord is to remove lead paint from their building, they must hire a special contractor who has a license to do so. Unfortunately, this can be very expensive, and again, there is no explicit requirement that a landlord even hire a contractor in the first place.
Landlords have enough trouble doing things that they are required to do. So how can you get them to do something the law doesn't even say they have to?
Write your landlord a letter
According to Medina, the first thing you as a tenant should do after identifying lead in your unit is inform your landlord of the hazard in a letter. Your letter should include a description of what you found, when you found it, and who you think may be at risk because of it.
A letter is important in order to keep a record for yourself and your landlord. "It proves the earliest date in which a landlord unequivocally knew about the problem," Medina emphasized.
Reach out to your local public health department
Medina also notes that public health departments tend to be more proactive about sending an investigator to check on allegations of lead in your unit. If their investigation then proves lead hazards, your public health department can — and will usually — order your landlord to fix this problem.
But what if your landlord continues to stall?
Sue your landlord?
Since lead paint makes your building unsafe, your landlord is breaking the law by renting a unit to you. Suing them and asking a judge to force them to remove lead from your building is another direction you can take.
Medina says that this is a lawsuit you are likely to win. However, the court system is incredibly tedious and time-consuming: many people simply don't have the time, resources, or money to solve the problem on their own via the legal route.
Organize!
Organizing is not easy, but by doing so, one can create more power in the hands of tenants, according to Medina.
A good way to get to peoples' realization of their collective power is through their stomachs: Medina recommends cooking something you love, and inviting your neighbors — and maybe even your landlord — over. Organizing, he emphasized, should come out of a place of love.
There are things tenants can do like call their landlords everyday, Medina says, but calling can become all the more powerful if everyone participates.
Other tenants advocacy groups include the LA Tenants Union, the Housing Rights Center of Los Angeles, and Tenants Together.
Disclaimer: None of this is a substitute for legal advice. We highly recommend consulting a tenant legal advice clinic before taking any action against your landlord. For more information on tenant rights, laws, and protections in California, visit the U.S. Department of Housing and Urban Development.