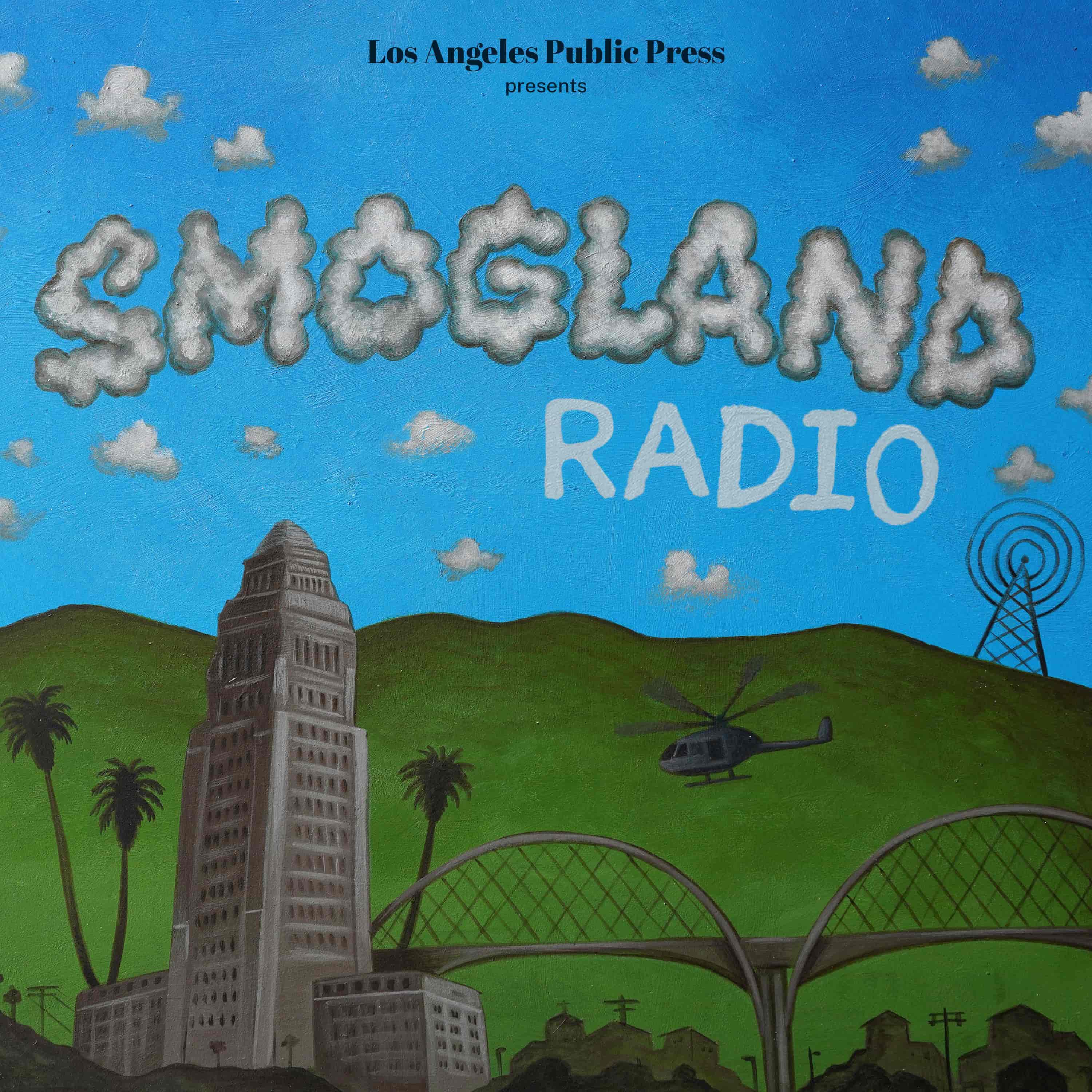 Smogland Radio
Smogland Radio is a news podcast by and for LA from Los Angeles Public Press. Twice a month, we'll have reporting that holds powerful people accountable, advice on how to thrive in Los Angeles, and in-depth stories about the issues that affect all of us. We're hard on this city, because we want it to be better. We may be one of the smoggiest counties in the country, but we don't have to be.
Every day you're holding your breath: A Jewish and a Palestinian organizer on the fight for Palestinians
This week, we're spending the show with two Los Angeles-area organizers on the fight for Palestinians in the wake of Israel's relentless bombing campaign that has now killed more than 11,000 Gazans.
Noa Kattler-Kupetz grew up in the conservative Jewish movement in Los Angeles, but now organizes with If Not Now and is calling for a ceasefire and an end to Israel's apartheid system.
And Rida Hamida is a Palestinian-American Muslim organizer who has long been doing intersectional work to unite communities in the struggle for liberation. She's the founder of an organization called Latino Muslim Unity and started a community initiative called Taco Trucks at Every Mosque.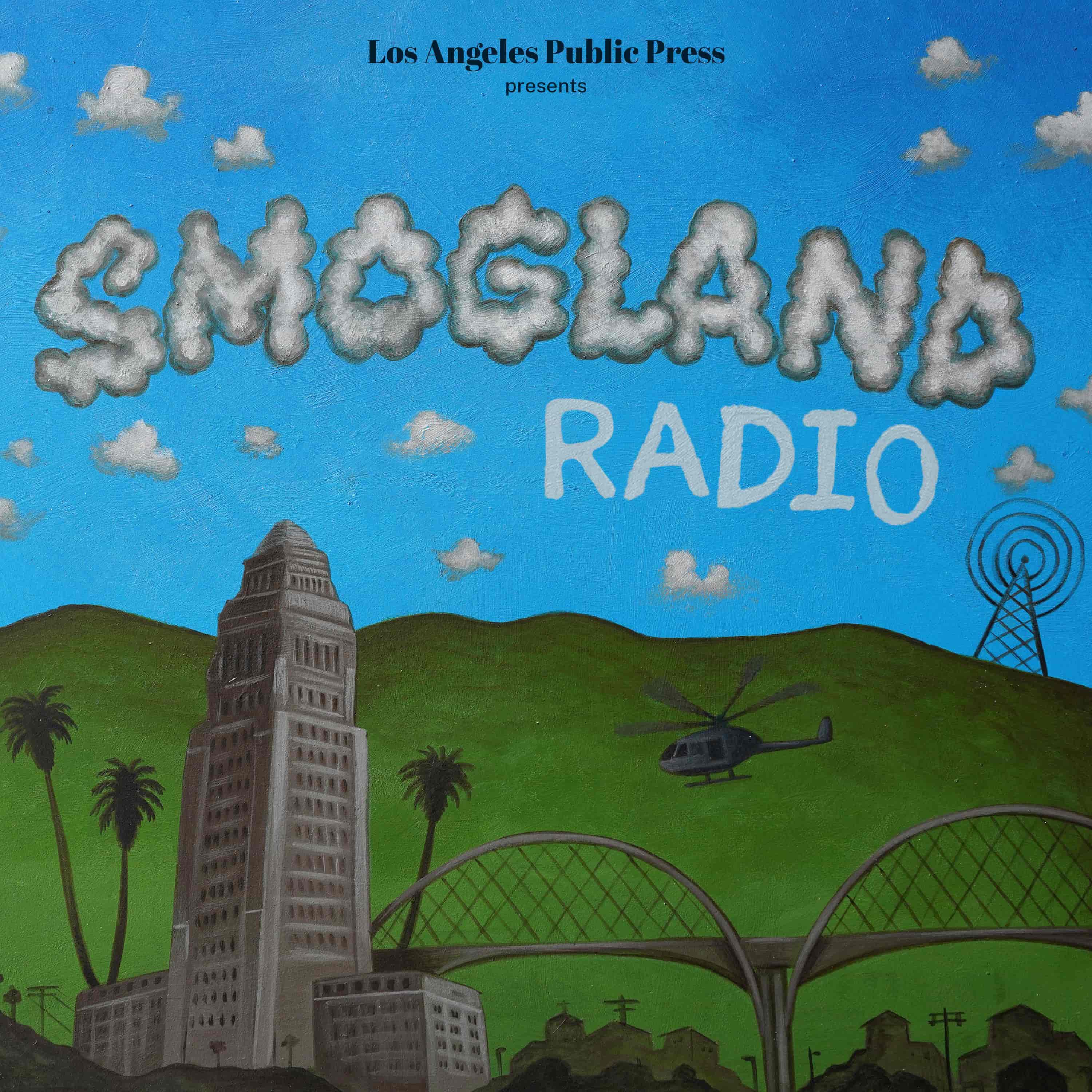 BRENTWOOD — At 7:15 a.m. dozens of Jewish Angelenos gathered in front of Vice President Kamala Harris' house in Brentwood to demand a cease-fire in Gaza. 
"We are grieving the horrific violence of Hamas … and we also know the violence and deaths of innocent Palestinians will not bring back those we lost," Noa Kattler Kupetz, West Coast organizer of IfNotNow shouted.
Protestors invited Harris, and her husband Doug Emhoff, to join them in calling for de-escalation in the region and for the U.S. to stop sending funds to Israel. Harris, along with President Joe Biden, have not called for a de-escalation or ceasefire.
The action was organized by IfNotNow, a movement of Jewish Americans committed to "ending U.S. support for Israel's apartheid system, the occupation of Gaza — and peace for all" and is a part of a larger protest movement nationwide. On Wednesday, around 300 Jews calling for a ceasefire in the region were arrested during a protest in the U.S. Capitol.
"We know that the root cause of violence is 75 years of occupation — and as American Jews we know our freedom is tied to the safety of freedom of Palestinians," said Kattler Kupetz.
Police and secret security arrived at the scene and asked for people to disperse, but made no arrests.
Wearing a kippah and tallit — with a gold keffiyeh, the color of Palestine — Sasha Perry, a local rabbinical intern, began the protest with the Shema, a Jewish prayer recited while covering ones eyes.
Perry explained, "Judaism does not have a value of an ethnostate. Judaism is a religion of liberation … the Jewish value is up to uphold the sacredness of life."
"Our Jewish pain can not be used to justify any more violence. Not in our name!" protestors cried.
The protest was organized in response to the ongoing conflict between Israel and Hamas in Gaza, a possible ground invasion by the Israeli army, which goes by the name Israeli Defense Force (IDF), and President Joe Biden's recent visit to Israel.
Two weeks ago on October 7, the militant group Hamas broke down the barrier separating Gaza and Israel, killed more than 1400 Israelis and took more than 200 Israelis and Israeli-Americans hostage. Since then Israel — which controls the flow of resources in and out of the coastal enclave — has shut off water, electricity and fuel into the Gaza Strip, where more than 2 million people live. Up to one million people in the region may have been displaced since the attacks began, and the Gazan health ministry reports that 3,785 Palestinians have been killed, as of Oct. 19.
Major non-profit organizations like Human Rights Watch, Amnesty International, and Israeli human rights organization B'Tselem have described the situation in Gaza as part of a decades-long system of apartheid by the Israeli state and military.
President Biden has committed to 100 million dollars of aid for Palestinians in Gaza. "Israelis and Palestinians must have equal measures of security and prosperity. I support the right of the Palestinian people to dignity, freedom, and self-determination. Hamas does not represent those aspirations," Harris posted on X (formerly Twitter) yesterday night.
On Tuesday, the LA County Board of Supervisors passed a resolution calling for "the Israeli Defense Forces and Hamas to abide by humanitarian law in Gaza and Israel" and urging the Biden administration to "promptly send and facilitate the entry of humanitarian assistance into Gaza."