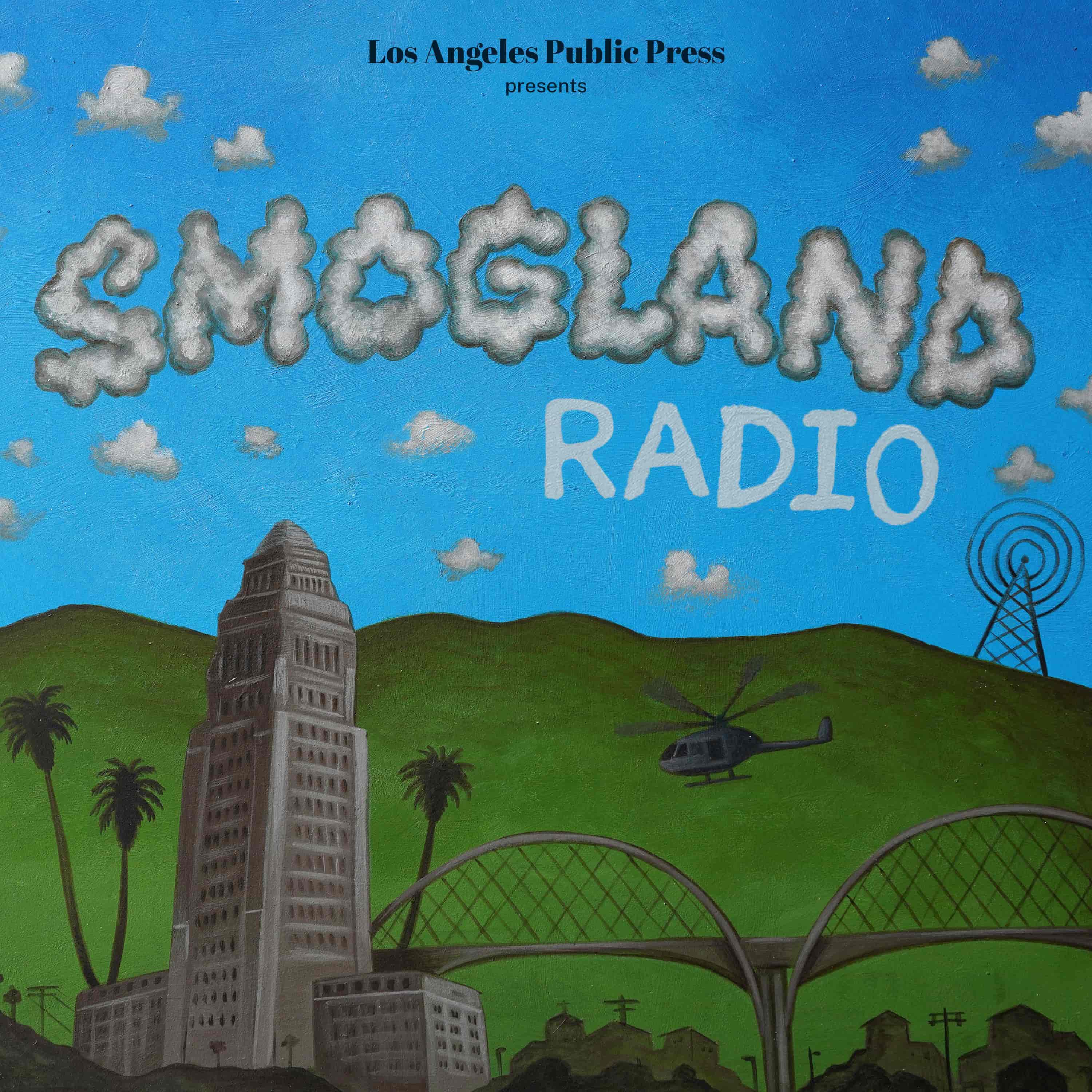 Smogland Radio
Smogland Radio is a news podcast by and for LA from Los Angeles Public Press. Twice a month, we'll have reporting that holds powerful people accountable, advice on how to thrive in Los Angeles, and in-depth stories about the issues that affect all of us. We're hard on this city, because we want it to be better. We may be one of the smoggiest counties in the country, but we don't have to be.
What happened in Bell Gardens
This week, we got a tip about something going down at the Bell Gardens city council, so managing editor Adrian Baumann and LA county reporter Ashley Orona went to investigate. Plus, a dispatch from the Aetna Street community in the San Fernando Valley, where unhoused residents say it feels like the city has put a target on their back.
NOTE: This episode was updated with a small development in the story of the Bell Gardens recall and a correction to the location of the Bicycle Casino (it's east – not west – of the freeway).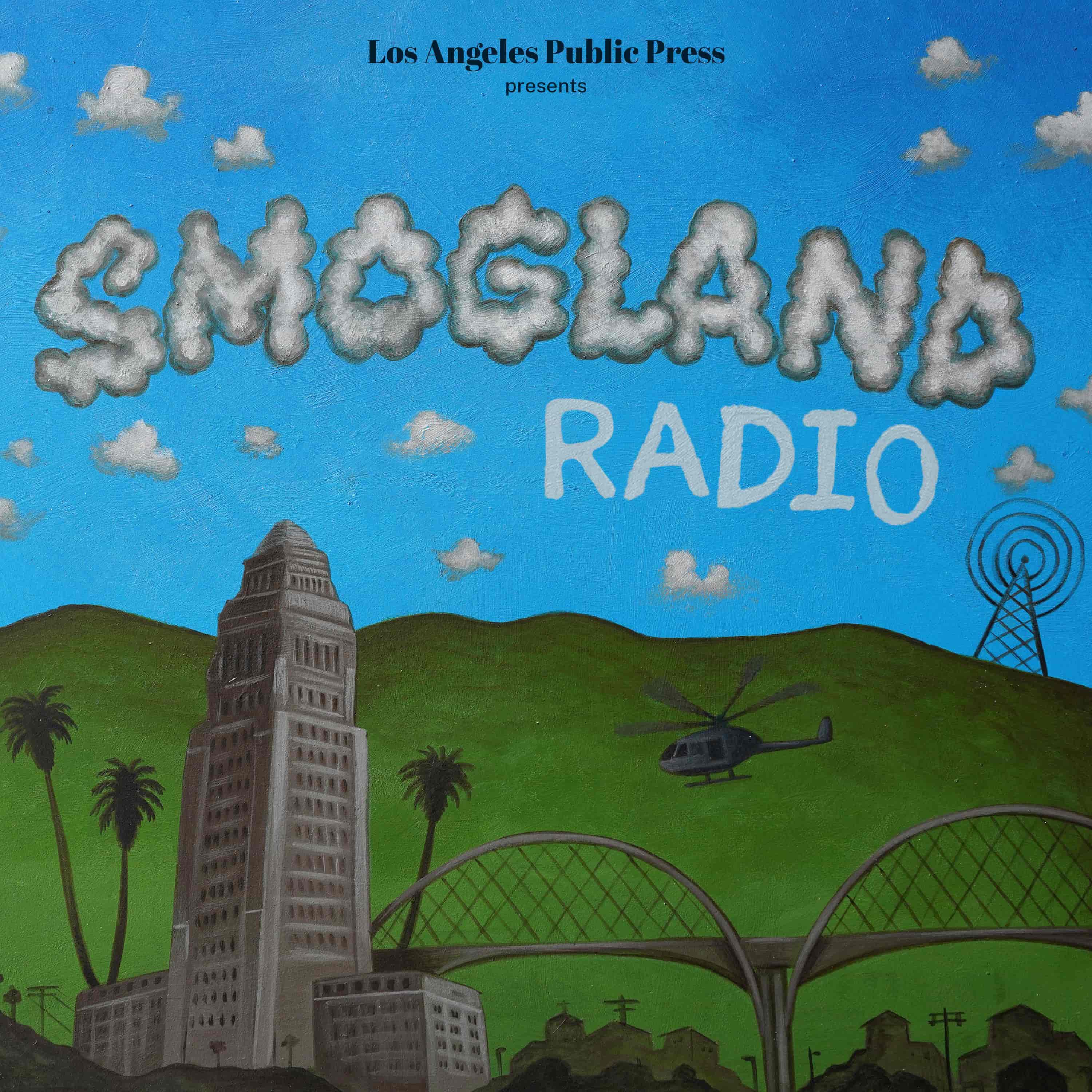 We write as urban planning experts and social science researchers to express our grave concerns about your office's displacement of the unhoused community at Aetna Street in Van Nuys and the continuing police violence being unleashed on Aetna residents. As an ongoing research collective based at the UCLA Luskin Institute on Inequality and Democracy and as scholars and students involved in the Master of Urban Planning Community Collaborative course that took place at UCLA's Department of Urban
Planning from January to June 2023, we have extensive research-based knowledge of the Aetna community, their housing trajectories and needs, as well as of the various forms of criminalization that have been imposed on them. In this research capacity, we have also witnessed, documented, and analyzed the displacement that your office and related public agencies have enacted, including through the Inside Safe program. Since we are on the ground conducting research, we also continue to bear witness to law enforcement actions targeting unhoused persons at Aetna Street. Please find below a set of concerns and queries that we hope your office will address promptly and publicly.
The untold costs of Inside Safe
On Tuesday, September 12, 2023, staffers from your office, along with those from numerous public agencies and service providers as well as law enforcement and sanitation officers, descended on Aetna Street in order to implement an Inside Safe operation. Just a few months ago, in an open letter addressed to you, this unhoused community had clearly laid out a set of expectations and demands regarding Inside Safe. These included the completely reasonable demand that offers of shelter be provided in writing, that there be medical and other services at the hotels that connect people to housing, and that there be no 41.18 enforcement or other reprisal for those that choose to stay on Aetna Street. Your September 12 operation ignored all of this, with staffers pressuring Aetna residents to accept Inside Safe without any written offers or even clearly communicated information about where they were headed and for how long. All of this is in violation of LAHSA's own principles and best practices for addressing street encampments and unsheltered
homelessness, which require the provision of "voluntary, client-centered, and trauma-informed care."
Let us be clear: many community members living on the streets are eager to go inside. Indeed, it is Los Angeles politicians who have cynically spun a convenient myth about shelter and service resistance. Our analysis of LAHSA data as well as our interview-based data demonstrates the shelter and service eagerness of the unhoused people, including those belonging to the Aetna Street community. The problem lies elsewhere: with the homeless services system which is unable, or unwilling, to place people in housing, instead cycling them through temporary placements that keep them in a state of what we call permanent displaceability. For each such temporary placement, an unhoused person bears untold costs, giving up a considerable part of their belongings, severing social ties, and losing community, thereby often ending up in a more precarious state than prior to such a placement.
We are concerned that this is precisely the case with the Inside Safe operation that your office conducted at Aetna Street on September 12. It is offensive that unhoused people were required to state, often on camera, what they were giving up (their tent, their belongings, etc.) in order to enroll in Inside Safe. And what is it that they received in return for this sacrifice? It seems that it is temporary placement in a bed bug infested motel, the Palm Tree Inn, one that is notorious for its lack of safety and hygiene. Unlike the Echo Park Lake displacement, which our research collective studied and documented with great precision, in this case, there wasn't even the pretense of placing people on a path to permanent housing. What then was the purpose of this extremely expensive operation, one that took 50 staffers and service providers, flanked by 25-30 law enforcement officers, to pressure 40 or so unhoused persons to move to a motel for a few days or weeks? Not only were significant public resources expended, but also it had untold costs for those who acquiesced to the promise of going inside but were effectively displaced from their community with no path to housing. In this way we find that the housing services system as deployed through Inside Safe is itself shelter and housing-resistant. Its utter failure to house a community that has long been demanding permanent housing is a deep indictment of the mayor's approach. We ask that your office respond to the original demands for Inside Safe presented to you in April 2023 by Aetna residents, including written clarification of the duration of shelter and the provision of housing navigation and other services.
We ask that your office provide a public statement detailing the financial costs incurred by the September 12 Inside Safe operation at Aetna Street including law enforcement, motel rooms, and service provider contracts. Please note that we will also be asking the City Controller to conduct an audit of this operation.
We ask that your office provide a public statement detailing the financial costs incurred by the September 12 Inside Safe operation at Aetna Street including law enforcement, motel rooms, and service provider contracts. Please note that we will also be asking the City Controller to conduct an audit of this operation.
Inside Safe's relationship to sweeps and arrests
We are concerned that the purpose of the Inside Safe operation was to break up, scatter, and disappear the Aetna Street community through violent means. The Inside Safe Operation on September 12, 2023, included investigations of "gang-affiliation," which, as witnessed by our research team, racially profiled Latinx community members and destroyed all their belongings, with at least one Aetna resident losing all possessions including rent money he had saved up for his family. On Thursday, September 14, 2023, two days after the Inside Safe operation, law enforcement officers surrounded Aetna Street and conducted a vicious sweep that destroyed the tents and belongings of remaining residents. Members of our research team were on the ground and documented that Black residents were explicitly targeted, harassed, and even detained and arrested. Some of these arrests were conducted by officers in the LAPD Transit Division in LACMTA cars who targeted, violated, and arrested Aetna residents trying to retrieve their belongings from the Orange Line parking lot. Given your office's adamant statement that Inside Safe is not connected to sweeps, we were alarmed to find staffers from your office, notably Janet Monteon, Mayoral Aide and lead on Inside Safe, at the sweep and related arrests. We have included a photograph that documents Monteon's presence and involvement. This connection confirms what the Aetna community has feared: that Inside Safe will be followed by reprisal, including sweeps and other law enforcement actions, against remaining residents. It is not surprising then that in a recent research interview conducted by us, one of the Aetna residents noted that his belongings were destroyed as direct punishment for refusing to participate in Inside Safe. In his words, "this isn't a genuine program; it is done by force and coercion."
We ask that your office provide a public statement explaining the relationship between Inside Safe and sweeps, including the CARE+ program, and specifically explain Janet Monteon's involvement in the Thursday, September 21, 2023 sweep at Aetna Street.
Law enforcement is the real goal
Since the Inside Safe operation of September 12, the Aetna Street community has been subjected to relentless law enforcement actions, including another brutal sweep on Thursday, September 28, 2023, and significant police escalation and violence on Friday, September 29, 2023. Each sweep has culminated in a fencing of the sidewalks at Aetna Street. Of course, it is an irony that these fences block the public-right-of-way and is a violation of the ADA, something for which many an unhoused person has been cited and ticketed across this city.
These sweeps at Aetna Street demonstrate that city programs that purportedly provide shelter and services, whether it be the ABH shelter (see our next point) or Inside Safe, are simply an excuse for punishing and policing unhoused persons. We are troubled by the coercion and reprisal deployed by Inside Safe as well as by the fact that Councilmember Imelda Padilla has been present for subsequent sweeps and arrests, as evident from our September 14 photograph.
Especially troubling is the police violence unleashed on unhoused persons at Aetna Street on Friday, September 29, 2023. We share here two instances of the violence documented and recorded by members of our research team although there is a great deal more evidentiary material collected by Aetna residents themselves.
With complete disregard for human life, well-being, and dignity, Friday's sweep at Aetna Street involved LA Sanitation, LAPD, and LAPD Transit Division officers who willfully destroyed the belongings and slashed the tents of unhoused persons, including those such as the elder pictured here who is a long-time resident of Aetna Street and had just been released from a convalescent home with a pacemaker. She asked members of our research team to share this photo saying "I want the world to see us."
It is important for the Los Angeles public to understand the escalation of police violence at Aetna Street.
Under your watch, the police have turned this community into a war zone, as evident in the gunpoint invasion evident in these stills from a video recorded by a member of our research team, on September 29, 2023, as police harass and handcuff unhoused persons.
It is vitally important to note the impact of these actions, which is the breaking up and scattering of a vibrant community. Our research with the Aetna Street community has been ongoing for a year now. It involves analysis of LAHSA data for 976 unhoused persons who are identified in this data as former or current residents of the Aetna Street and neighboring encampments. It also involves our own interviews and data collection with former and current Aetna Street residents. Governed by a community advisory board made up of unhoused organizers, our research collective is especially attentive to the aspirations and experiences of those most impacted by housing precarity. Our research shows that the Aetna Street encampment has been a place of refuge and return for those pushed out of stable housing and employment in the San Fernando Valley. This is a community of native Angelenos who in many cases have grown up with each other in the valley. There are many family ties that thread across the tents at
Aetna and sometimes stretch across a couple of generations. Known as the "Skid Row of the valley," Aetna must also be understood as a key node of Black life and belonging, with many Black residents, including Black veterans.
We ask that the city immediately take down the fences that are currently blocking public-right-of-way on the Aetna Street sidewalks.
We ask that your office and that of Councilmember Imelda Padilla immediately cease sweeps and law enforcement actions at Aetna Street and neighboring encampments, including those that use the excuse of this being a Special Enforcement and Cleaning Zone yoked to the ABH shelter which has just closed.
The short-lived ABH shelter
In 2020, the city opened A Bridge Home shelter on Aetna Street. With a hostile architecture façade, the shelter run by the Salvation Army and designed by Lehrer Architects, provided little by way of shelter and services for the unhoused community which had been at Aetna since 2017. As with many other ABH shelters, it has been a bridge to nowhere. Instead, people evicted and expelled by the shelter sought and found refuge in the Aetna community. The shelter was yoked to a Special Enforcement and Cleaning Zone, whose implementation expanded policing and sweeps at Aetna. It has come to our attention that the ABH shelter will soon close its doors. Already, its residents have been steadily pushed out, many onto the streets. There are two urgent questions at hand: i) What are the city's plans for this facility and for the land which was leased from LACMTA? ii) How and when will the city retract the Special Enforcement and Cleaning Zone?
It is imperative that your office pay serious consideration to how the soon-to-be-closed shelter can serve as a space and resource for this community. While your Inside Safe operation and subsequent sweep displaced people from Aetna, we anticipate that with the lack of housing they will soon need to return.
In addition, the mobile showers that were occasionally available to Aetna residents have disappeared.
People dispersed by the sweep, pushed out of the soon-to-close ABH shelter, and soon to be stranded by Inside Safe, all need basic sanitation facilities, such as showers and laundry. All of this adds to the urgent need for the reuse of the ABH shelter space by the Aetna community.
This is also an opportunity for LACMTA to step up and do the right thing. At the start of this letter, we made note of the Community Collaborative course that was taught at UCLA Urban Planning earlier this year. A capstone course for Master of Urban Planning students, it focused on the Aetna Street encampment and included community participants, including Aetna residents. Surveys conducted by the class found a clear need for a reuse of the "bridge to nowhere" shelter. The class also took on the question of Metro land, especially in light of LACMTA's repeated public pronouncements of a
commitment to address homelessness. This informative policy brief, published by UCLA's Institute of Transportation Studies, and written by two of the MURP students from the Community Collaborative class, presents the land-use and community engagement vision developed by the class including recommendations to be taken up by LACMTA.
We ask that your office along with LAHSA and LACMTA publicly share the plans for the facilities and land of the Aetna Street ABH shelter and prioritize the needs of the Aetna Street community in the use of these resources.
Mayor Bass, we know that you understand that mass homelessness is one of the most pressing social problems of our city, manifesting the stark inequalities of housing and employment. Policing the poor is no solution to this problem. Nor is displacing and scattering them through the lure of temporary shelter. While temporary shelter might indeed be welcomed by many unhoused persons, it should not be accompanied by coercion and reprisal and should not require the sacrifice of belongings, safety, and community. With the ABH shelter closing at Aetna, you have an opportunity to make repair for the many forms of harm done by this city to unhoused persons and LACMTA has the opportunity to make real its public pronouncements about standing with unhoused communities. We look forward to this.
Sincerely,
The Aetna Street Research Collective, UCLA Luskin Institute on Inequality and Democracy
The Community Collaborative Course, Winter-Spring 2023, UCLA Urban Planning