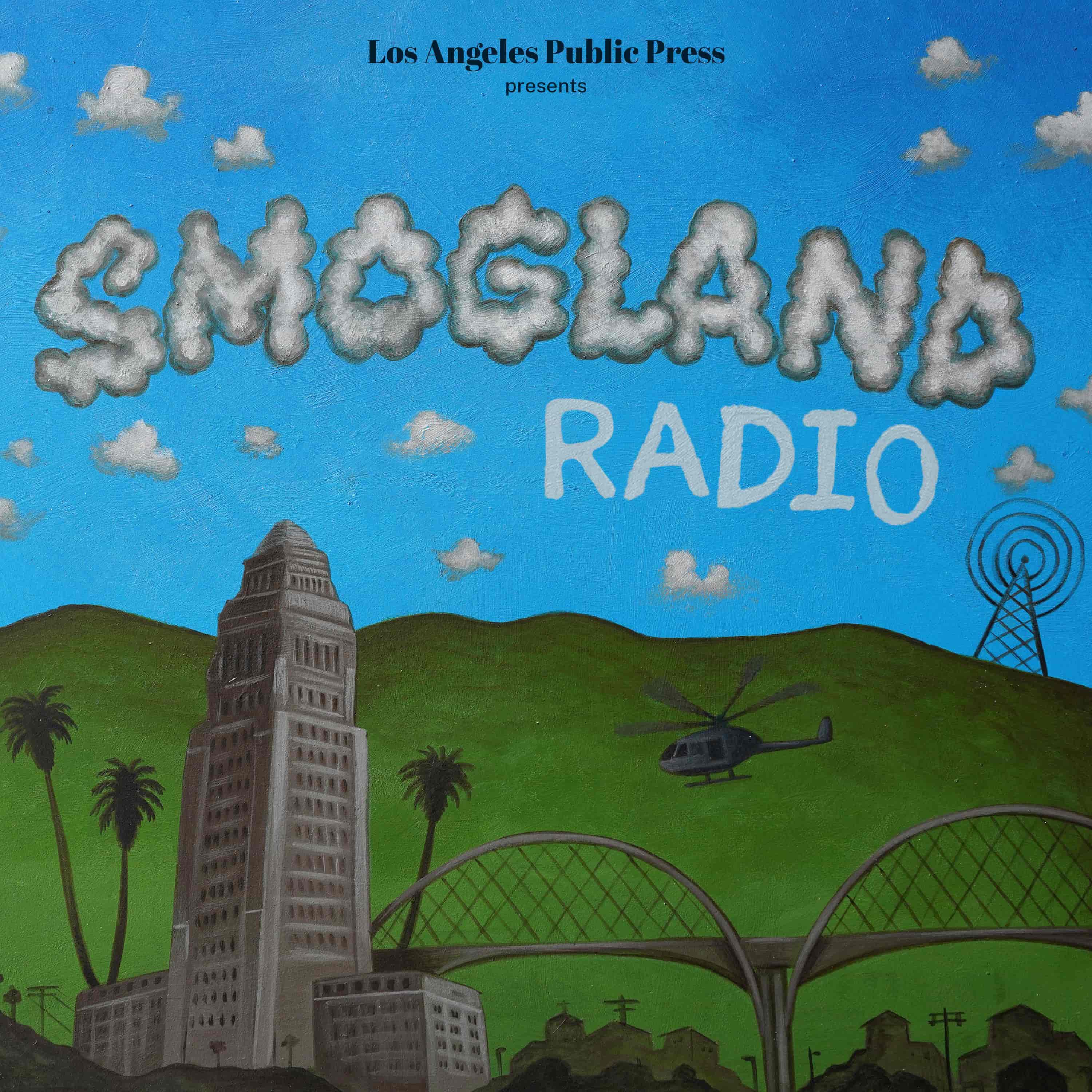 Smogland Radio
Smogland Radio is a news podcast by and for LA from Los Angeles Public Press. Twice a month, we'll have reporting that holds powerful people accountable, advice on how to thrive in Los Angeles, and in-depth stories about the issues that affect all of us. We're hard on this city, because we want it to be better. We may be one of the smoggiest counties in the country, but we don't have to be.
LA Pee Pee (or, why it's so hard to find a place to pee in Los Angeles)
This week, we're digging into why we have just fourteen truly public bathrooms in Los Angeles. Reporter Maylin Tu talks about the history of those fourteen bathrooms, why we don't seem to be getting many more (even with the Olympics looming), and how it all relates to the criminalization of poverty and homelessness. Plus, we have a eulogy — for now! — of another historic Little Tokyo business: Anzen Hardware.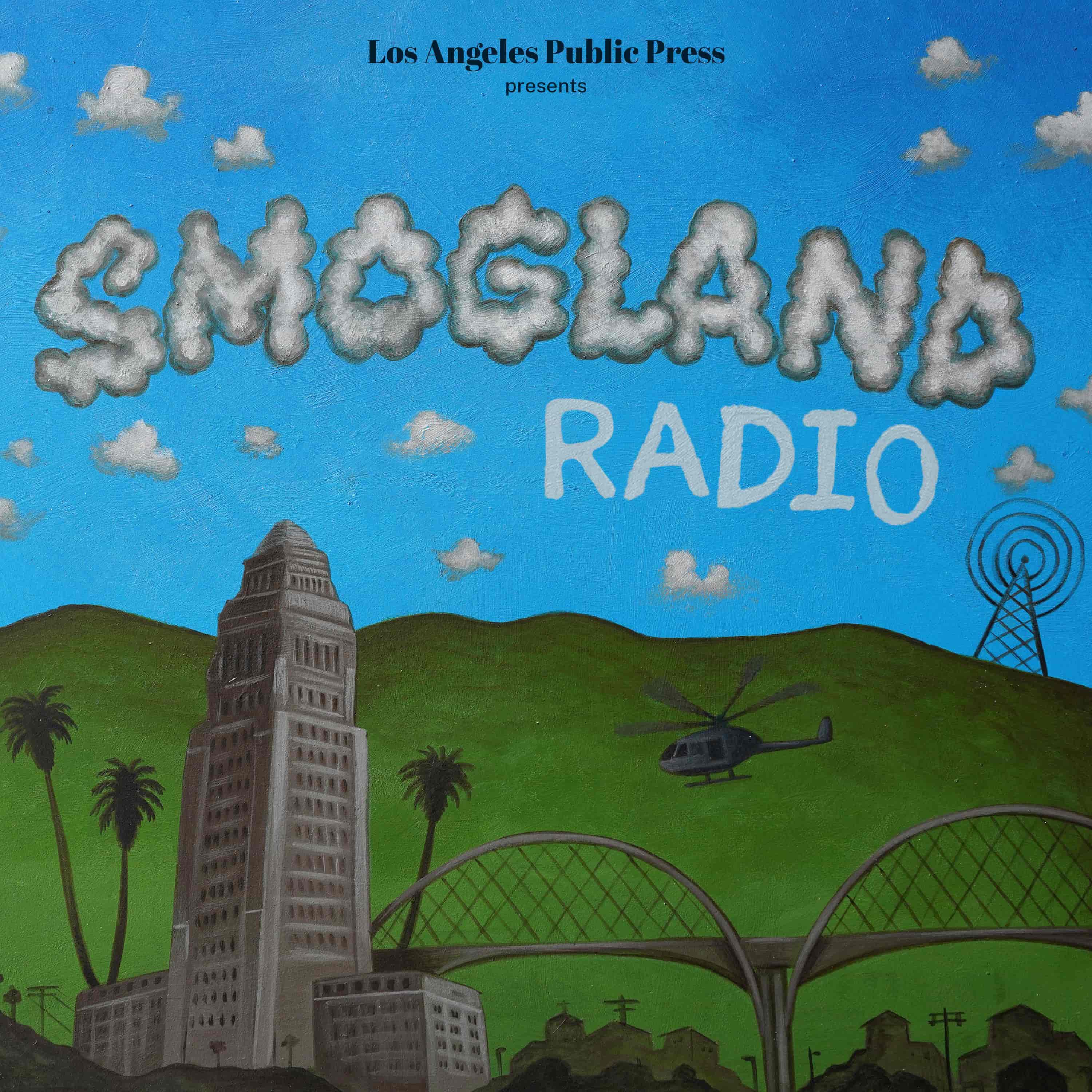 Amy was driving on the 405 from Culver City to Santa Monica to take her young daughter to a doctor's appointment when disaster struck.
"Of course, traffic is terrible and 5 mins in, my daughter has to pee," she said in a comment on Facebook. "I was freaking out. Like do I pull over on the side of the high way?"
She pulled up her GPS and frantically looked for the nearest fast food place. But when she asked to use the bathroom, the restaurant refused. She ended up improvising — holding plastic grocery bags so her daughter could pee into them.
With only 14 public bathrooms for almost 4 million people, it's no secret that finding a free standing public restroom in LA can be challenging. In another count that includes other publicly available bathrooms, LA only has a scant five publicly available toilets for every 100,000 people. And even with the upcoming 2028 Olympics, there are few signs that the city plans to add more to meet a growing need.
With city agencies playing hot potato with the existing public bathroom program and failing to move forward on even proposing new locations for bathrooms, there is little relief in sight. In response to the lack of available bathrooms, Angelenos have taken matters into their own hands — peeing into plastic bags, Gatorade bottles, and Big Gulp cups, paying for LA Fitness memberships just to use the bathroom, hiding behind dumpsters and trees, squatting between car doors and next to locked porta-potties at construction sites and even purchasing travel potties for adults.
"Nobody wants to deal with it, to be candid with you," said Kathleen Rawson, president and CEO of Hollywood Partnership. "Because it's kind of a lose-lose situation. They're not very glamorous."
What is the city of Los Angeles doing?
LA Public Press scoured the four corners of the city for a sign that LA plans to add more permanent bathrooms. Despite proposed city planning processes and documents that outline the need for future public bathrooms, very little progress has been made.
When the city replaced the 14 existing public toilets last year and this year, taking over for private contractor JCDecaux, the idea was that it would also explore an expanded public toilet program program.
Right now, the future of new plumbing hinges on a single directive from the LA City Council's Public Works Committee instructing the Board of Public Works, LA Metro, LA Tourism and LAHSA to create a list of locations for future bathrooms, "including major tourist destinations, high volume transit stops, and areas with a high concentration of homeless individuals."
Although this motion was passed by LA City Council last February, the Board of Public Works has yet to convene the above-named agencies.
In April, the Board of Public Works said through a spokesperson that it had "identified partner agencies to form a working group." But when LA Public Press followed up last month, the working group still hadn't met. Instead, the Board said that it was "reaching out to its partner agencies through a survey to help identify more locations to install public toilets." The data collected would be relayed to the city council "when requested."
Meanwhile, StreetsLA (formerly the Bureau of Street Services), the agency currently managing the city's 14 toilets, has been trying to hand the public bathroom program off to another agency. So far, no other agency has answered the call. According to internal emails obtained through a public records request, StreetsLA tried to hand over the reins to the office of the City Administrative Officer (the office advises the mayor and city council on the city budget and risk management, among other things), but the office said no.
There is at least one new public bathroom on the horizon: As first reported by Larchmont Buzz, public bathrooms are finally coming to Hollywood via the Hollywood Partnership (the business improvement district (BID) for the Hollywood Entertainment District). The city of LA is ponying up $1 million to build the facility in a parking structure owned by LADOT, but the BID will pay for staffing and maintenance.
So, there could be a new public bathroom near Hollywood and Vine in less than two years.
What about LA Metro and its $9 billion budget?
Currently, there are three Metro transit stations with public bathrooms in LA County: Union Station, El Monte bus station and Harbor Gateway Transit Center.
Advocates and riders have been trying to get more bathrooms in Metro facilities for years. In 2000, the Metro board voted to approve a contract that would bring 10 toilets to rail and bus stations in exchange for the right to advertise on Metro-owned property. However, it seems that the city of LA — which had its own plan to pay for toilets with advertising — blocked the billboards that would have paid for the toilets.
In the over two decades since, things have not improved. None of the seven new K Line stations, which opened last October, nor the three new regional connector stations (connecting Long Beach and Azusa and Santa Monica and East LA), which opened in June, have public bathrooms.
Patrick Chandler, a LA Metro spokesperson, confirmed that there are no plans to add brick-and-mortar bathrooms to Metro stations or property, despite the fact that permanent restroom facilities are referenced in a 2021 draft list of potential projects aimed at the 2028 Olympics (the updated 2022 list contains no reference to bathrooms).
A radical solution to "customers only"
In the face of toilet scarcity, activists, unhoused people, scholars, and bathroom users in general have proposed a number of compromises.
"Just mandate that every business that serves the public must make its bathroom available to the public, regardless of whether or not they are a customer," said Laura Norén, co-editor of Toilet: Public Restrooms and the Politics of Sharing.
"It's not like we have a lack of toilets. We have plenty of toilets," she added. "They're just not publicly available."
Turns out, there's a little-known section of the LA Municipal Code that could provide legal backing. According to LAMC 41.47.1, public-facing businesses are required to allow restroom access to any person who states that they have a disability that requires it. The law was passed in 1988, long before LA criminalized public urination in 2003.
"That flies in the face of what I think we often see, which is the 'For customers only' signage," said Shayla Myers, senior attorney with the Legal Aid Foundation of Los Angeles. "That's not actually the case, legally."
So far, Myers says, the law is untested. But the intention is clear.
"I do think the language of it is sufficiently broad enough to suggest that if you need immediate access, for physical reasons — and I think we can all think of a lot of physical reasons why one might need immediate access to a toilet — that the toilet should be provided to a person."
Adrian Riskin of the Los Angeles Bathroom Liberation Front first learned about this law when he was investigating arrests for public urination. Last year, he started going into public places and asking to use the bathroom, stating he has a physical infirmity that requires immediate access. If they refuse, he hands them a copy of the law.
According to the city attorney's office, no one has ever been prosecuted for violating this ordinance, which can be prosecuted as a misdemeanor punishable by up to six months in jail and $1,000 in fines.
Riskin believes that activism is the only way to get more toilets in LA.
"It's not like somebody just thought of public bathrooms — every single year or two, this whole thing comes up."
What about pay toilets?
Activists succeeded in banning pay toilets in California in 1974, but some cities like San Diego are talking about bringing them back to solve the public toilet crisis.
But we already have pay toilets, says history professor Bryant Simon. When the public sector stepped back, the private sector stepped up and made a profit. Starbucks, in particular, became the de facto public bathroom for the middle class. Customers, grateful for the "gift" of a bathroom "responded by buying shit." However, not everyone was welcome. In 2018 at a Philadelphia Starbucks, two Black men were arrested after one of them asked to use the bathroom without buying something.
"[They knew] people were coming into the stores to use the bathroom, which cost them — what, half a cent for a flush? — and spending $4," said Simon. "We have paid toilets now, right? That's the problem. They're just really expensive pay toilets with arbitrary access."
Not everyone can afford to pay $4 to use the bathroom, which leaves some Angelenos no choice but to break the law.
"If you are middle class, if you're respectable … then you go pay McDonald's two bucks for a drink, so you can use their toilet," said Riskin. "It turns half the people into customers and the other half into criminals."
While some Starbucks locations will allow non-customers to use the bathroom, others are strict about the lock code on their doors. For its part, Starbucks has scaled back its role as public toilet benefactor, leaving Angelenos with even fewer options. The coffee chain did not respond to an enquiry about the status of its open bathroom policy.
Public bathrooms, according to proffesor Simon, "make mapmakers of all of us." Every person has an internal map of safe places to use the bathroom. For some people, the map is full — they can walk into almost any establishment without being challenged. For other groups, like trans people and unhoused people, the map is much more sparse.
Outsourcing bathrooms to the private sector can only go so far. If businesses are responsible for providing toilets for the public, toilet access will never be equitable, says Simon. While a cis white man could probably walk into a business and use the bathroom without purchasing something, other groups are more likely to face discrimination — no matter what the law says.
Twenty years after making public urination a crime, LA still only has 14 freestanding public toilets. The city criminalized a basic human function, while failing to provide enough clean and safe public bathrooms to meet the need — and residents are paying the price.
"After that day, I always have my daughter's travel potty in the trunk of my car," said Amy. "I have often wished [they'd] make an adult size version of the travel potty for me."