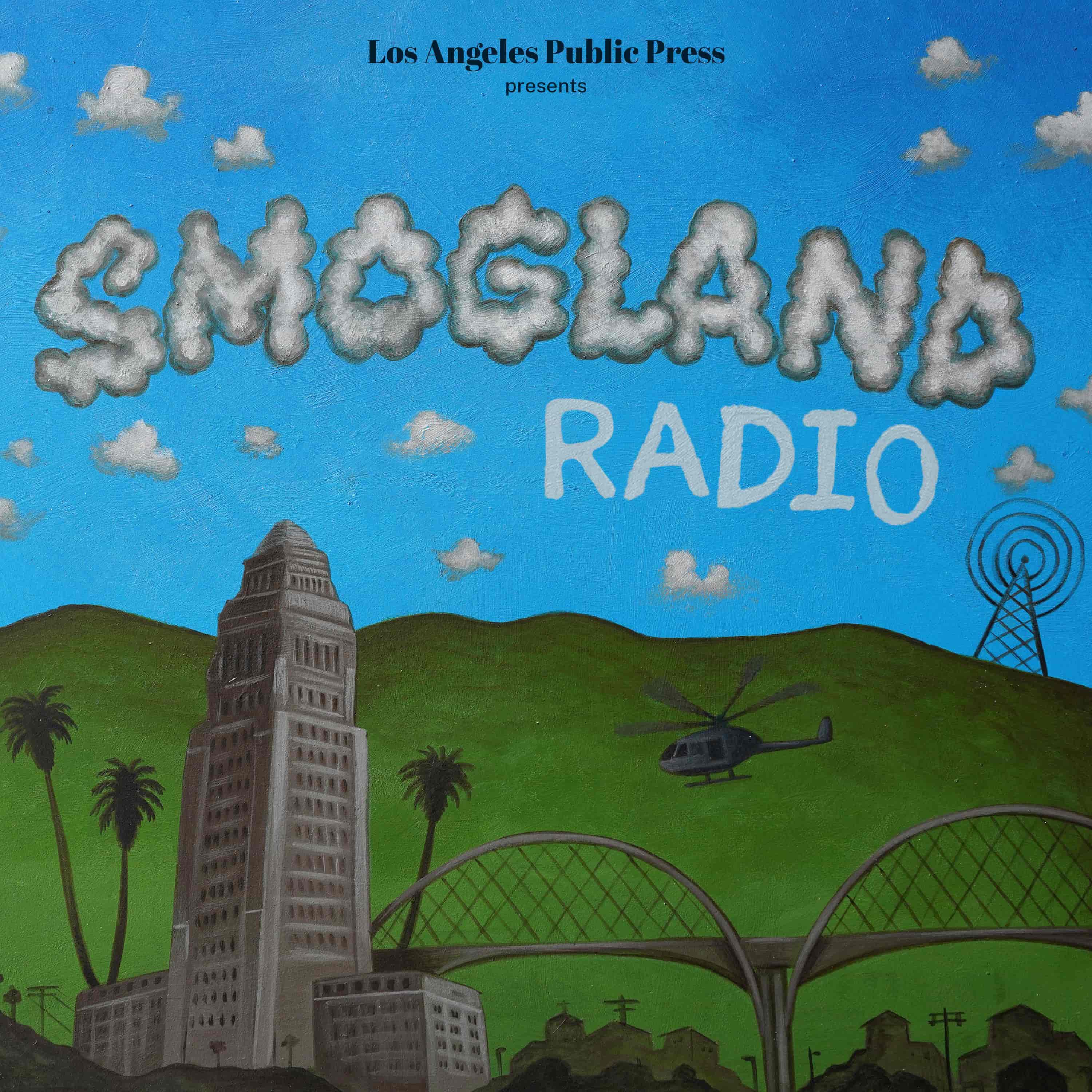 Smogland Radio
Smogland Radio is a news podcast by and for LA from Los Angeles Public Press. Twice a month, we'll have reporting that holds powerful people accountable, advice on how to thrive in Los Angeles, and in-depth stories about the issues that affect all of us. We're hard on this city, because we want it to be better. We may be one of the smoggiest counties in the country, but we don't have to be.
Welcome to the first episode of Smogland Radio. This week — it's budget time. We're diving deep into the Los Angeles County Budget with LA Public Press reporter Ashley Orona. We've also got a story from a tenant who was harassed by his landlord until he organized with his fellow tenants, and our first submission from our correspondent, Ruth. Plus, headlines from this week's news.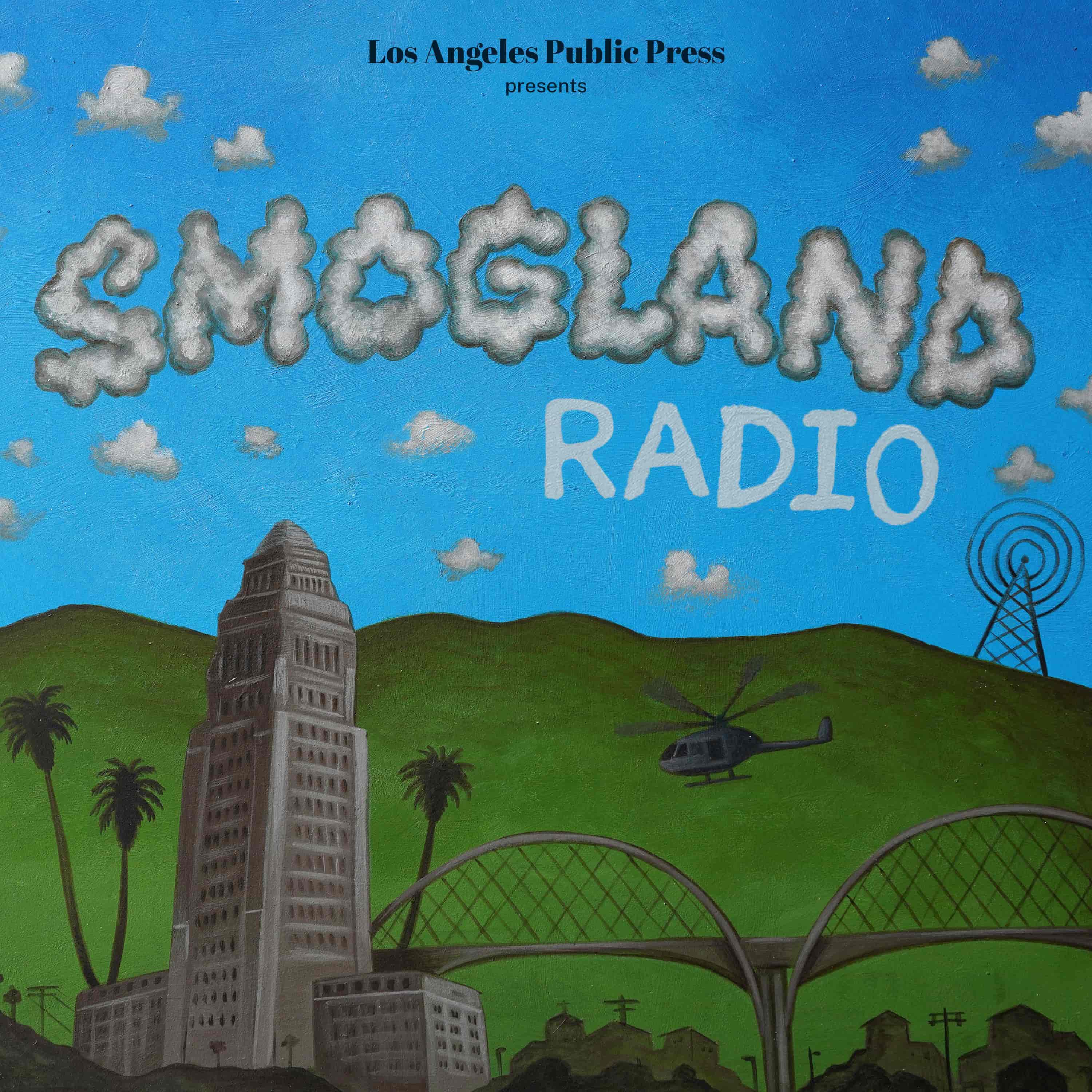 DOWNTOWN LA — The LA County Board of Supervisors adopted a $43.4 billion budget Monday after an extensive public comment session, and with several notable last minute changes. The Board voted to increase the LA County Sheriff's Department (LASD) budget, despite pleas from activists, who pointed to the department being infested with deputy gangs, and currently under consent decrees for the inhumane conditions in the county jails.
The budget, passed this week, wound up being $367 million larger than the original budget recommendation made by the Chief Executive Office. The budget includes increases to many departments' operating budgets.
On Monday, in a meeting that went well into the evening, the supes passed a set of changes to the initial budget proposals that had been discussed over the past few months. These last changes include allocations of monies for an additional 552 staff positions; another $16.3 million to addressing homelessness; $29.9 million more for various departments to move people with mental health conditions out of jails; at least another $52 million to county jails; and another $117.8 million to restructure the juvenile probation system.
"The Board passed another status quo budget, which is incredibly disheartening," said Megan Castillo, policy and advocacy manager with La Defensa, a community organization dedicated to decarcerating LA County jails, (Castillo is also works with Re-Imagine LA Coalition, which is composed of organizations pushing for divestment from incarceration). However, the budget did not pass without any hiccups — Supervisor Holly Mitchell (Second District) made a last minute attempt to delay giving additional money to the Sheriff's Department by making a read-in motion. However, she lost that vote 2 to 2. Supervisor Kathryn Barger (Fifth District) was not present for the vote.
LA County's multibillion dollar budget is bigger than that of Kansas, Montana, and Vermont combined, according to the Chief Executive Office (CEO) website. The budget is a statement of how the county plans on providing critical services such as public health care and social services.
Twenty-five percent of the county's revenue is locally generated, mostly made up of property taxes; 23% is generated from special funds and districts; 20% comes from state assistance; 17% from charging for services; 13% federal assistance, and 2% other. The Chief Executive Officer Fesia Davenport cited a slowdown in consumer spending and the housing market as challenges and recommended a conservative fiscal approach in her letter to the Board of Supervisors.
In April, at the beginning of the budget deliberation process, the Board saw a presentation that stated their priorities are an emergency response to homelessness, ongoing funding for the care first community investment, improving unacceptable conditions in the county jails, and reforming the Sheriff's Department.
"I am happy that the budget does include almost $50 million to help address the consent decrees and ensure a safe and humane treatment of people who are in out care in the carceral system," said Supervisor Hilda Solis (First District) at the earlier meeting.
However, in increasing funding to the Sheriff's Department, many perceive a reversal of the Board's stated goals. Activists say that this funding increase goes against the Board's previous commitment to prioritize a "care first, jails last" approach, which aims to look at alternatives to incarceration, and reduce the overall jail population.
Members of the Re-Imagine LA Coalition packed the auditorium on Monday and were disappointed over the nearly $4 billion going to the Sheriff's Department, which includes $49.6 million to address conditions in the county jails and $6.6 million to the new Office of Constitutional Policing.
Activists held twenty-four pictures of tombstones with numbers, each tombstone representing the people who have died while in LASD custody this year. Since the meeting, a 55 year old man died in custody, raising the total number of deaths to 25, almost exactly one death a week.
Over the years, Angelenos and organizations such as the Re-Imagine LA Coalition have pushed elected officials to address historical wrongdoing that has criminalized and incarcerated Black and Latino people at disproportionate rates. The hard work of activists has paid off with achievements such as Measure J, where LA County voters decided to allocate 10% of the county's locally-generated unrestricted funds through community investments such as youth development, job training, supportive housing services, and other alternatives to incarceration.
"A care first approach requires real divestment from the institutions that incarcerate and traumatize our communities," said Gabriela Vasquez, deputy director of La Defensa and Re-Imagine LA Coalition member.
The activists repeatedly asked the Board to make good on their commitment to close Men's Central Jail. LA County jails are nationally known for having deplorable conditions such as overcrowding and lack of access to functioning toilets and clean water, according to the LASD Conditions of Confinement report.
Many incarcerated people suffer from mental illness and have a history of being unhoused. The American Civil Liberties Union (ACLU) has reported that individuals with serious mental health conditions were chained for days at a time. The LA Times recently reported on a compilation of videos smuggled out of an LA County jail demonstrating the violence that occurs in the jails. The graphic videos show stabbings and fist fights, a woman giving birth in a hallway, an attempted suicide and more.
"People are dying waiting for the alternatives that you all said you would prioritize," said Vasquez.
In 2021, the Board passed a motion to create the Jail Closure Implementation Team, whose focus is to implement the closure of Men's Central Jail. However, the Board has yet to officially establish a deadline.
Members of SEIU Local 721, which represents people working in hospitals, mental health, and courts, were also present at the meeting urging the Board to invest more money in recruiting and retaining correctional health professionals in the county jails. The workers cited the inability to fill vacant positions forcing patients to wait for a long time to access medical care.
"The inmates languishing in our jails have a constitutional right to timely and adequate healthcare and a sanitary environment," said Cynthia Carion, a registered nurse and union member.
At the Monday, June 26 meeting, the Board took several separate votes on various amendments to the recommended budget. One of the many amendments and a recurring topic of discussion in the meeting was the recommendation to add three new captain positions to the Sheriff's Department, at a cost of $1.5 million. LASD plans to place the new captains at three stations rife with deputy gangs, including the East LA station. This is one of 27 recommendations made by the Sheriff Citizen Oversight Commission as a way to address deputy gangs in the department. The apparent logic of the plan being that these captains would be loyal to the sheriff and able to reign in the rogue gang elements of these stations.
Mitchell expressed concern about whether the Sheriff's Department had a timeline to implement the policies to address the deputy gangs problem.
"I don't feel comfortable today voting on these additional resources," said Mitchell. "You've got so many of these policies in draft form."
Mitchell introduced her own motion that would put aside the $1.5 million being requested for the three additional captains and have the chief executive officer report back on a plan to eradicate deputy gangs in the next phase of the budget.
Mitchell's motion received support by Supervisor Lindsey Horvath (Third District) but was short of the votes needed to pass with supervisors Janice Hahn (Fourth District) and Solis voting against Mitchell's motion.
The adopted budget goes into effect tomorrow, Saturday July 1, the first day of the '23–'24 fiscal year. However, the Board will revisit the budget in the fall where changes can be made. When approved, this will become the county's final adopted budget.