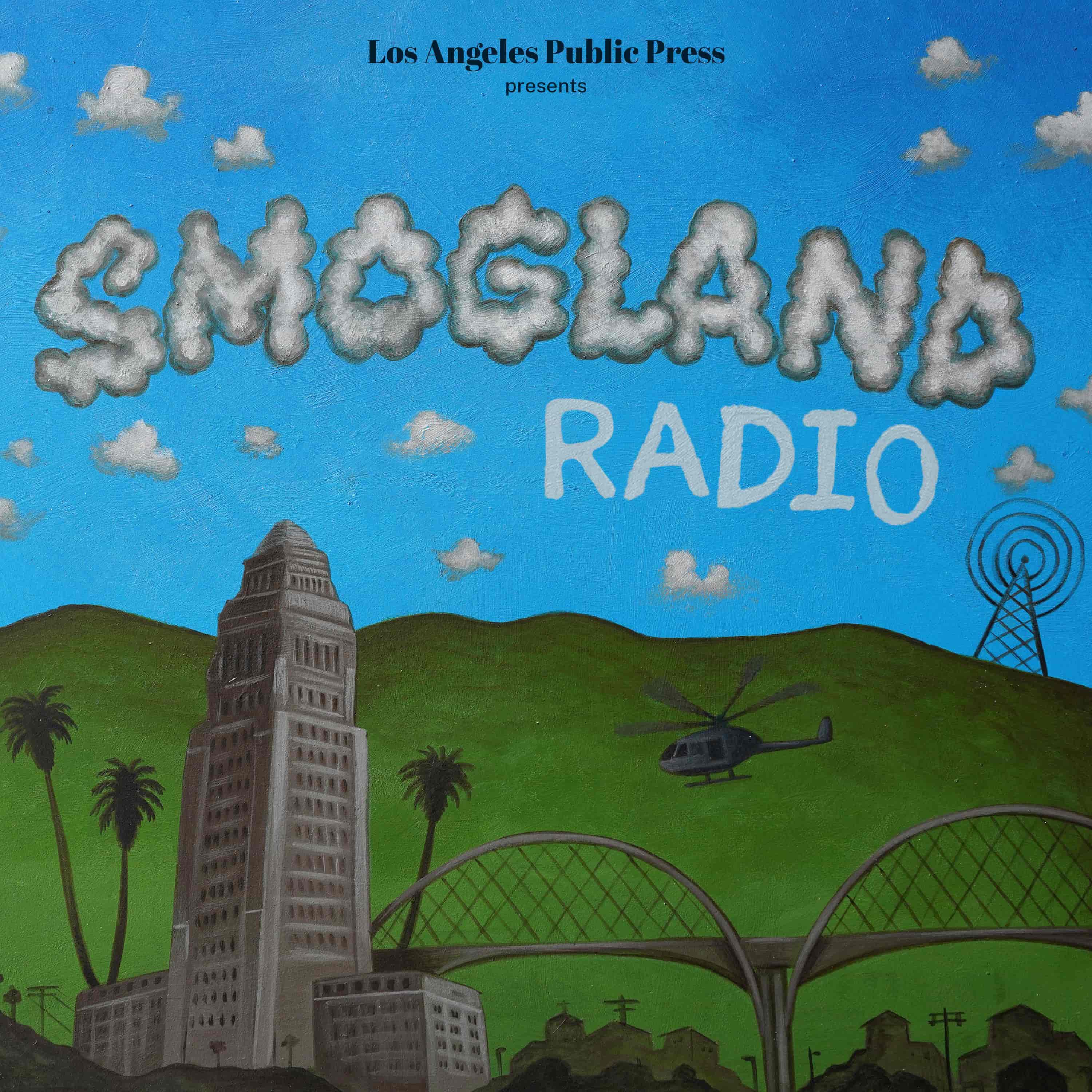 Smogland Radio
Smogland Radio is a news podcast by and for LA from Los Angeles Public Press. Twice a month, we'll have reporting that holds powerful people accountable, advice on how to thrive in Los Angeles, and in-depth stories about the issues that affect all of us. We're hard on this city, because we want it to be better. We may be one of the smoggiest counties in the country, but we don't have to be.
A renter's hotline for a city of renters
This week, we've got the first edition of Renter's Hotline, a tenant advice segment. Our first tenant called in from her apartment in West Adams, where she's had problems with lead paint and a smoldering electrical fire (!!) in her ceiling. And, a dispatch from a man who thinks Venice is the best place in the world, but had to leave to be part of Mayor Karen Bass's Inside Safe program. Plus, headlines from this week's news, including an update on our hot labor summer, Hillside Villa, and a protest that shut down the board of supes meeting last week.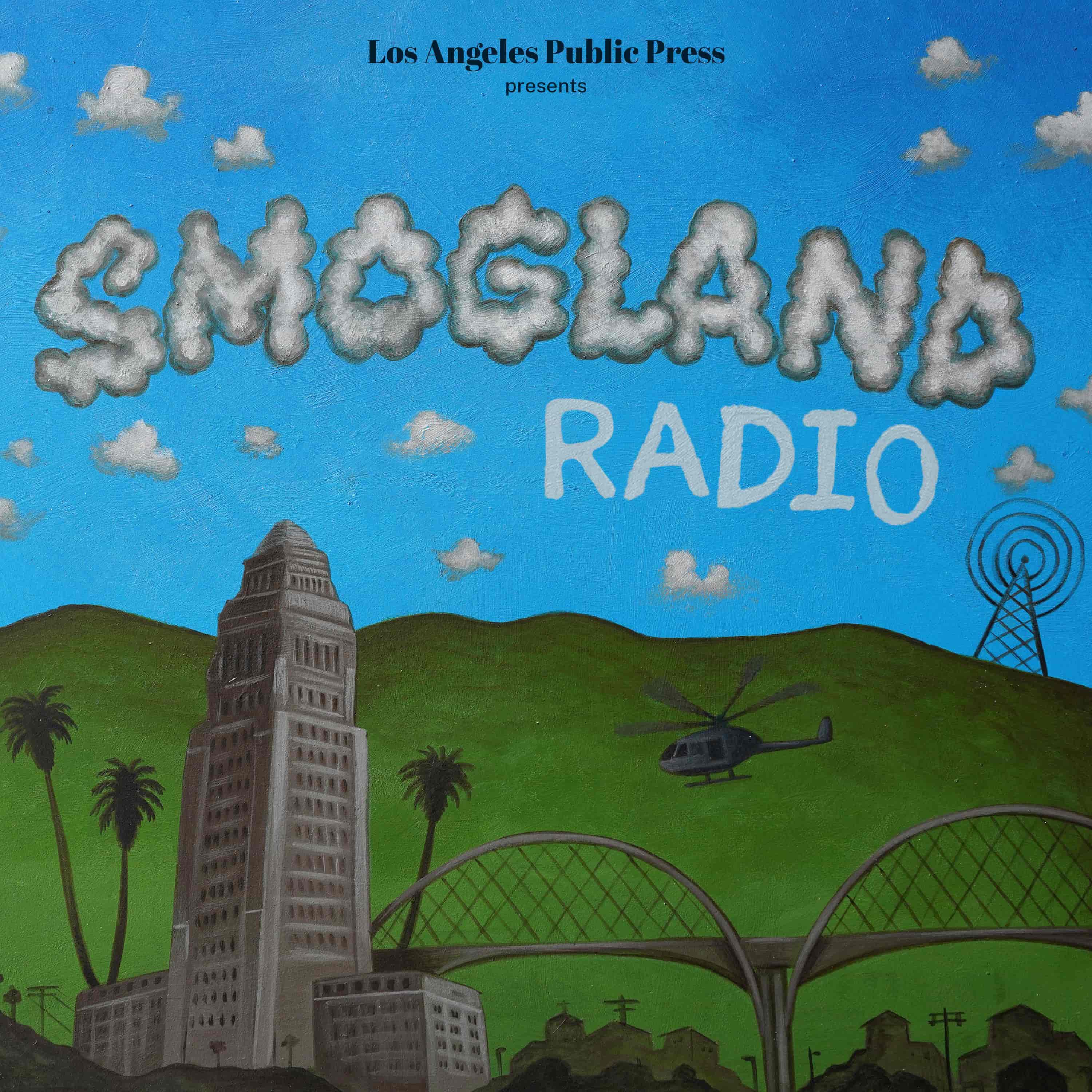 DOWNTOWN LA — Youth Justice Coalition and other abolitionist organizations temporarily shut down the LA County Board of Supervisors meeting Tuesday – not once, but twice. Organizers demanded the Board declare a state of emergency inside juvenile halls and decarcerate eligible youth after reports of overdoses and dangerous living conditions in the facilities. 
Depending on the outcome of a case, some youth may be ordered to a probation camp by the court. Residential camps claim to provide youth behavior management skills, education, and medical services to help reintegrate minors into the community.
But in May, two facilities that housed youth waiting for their court dates – Barry J. Nidorf Juvenile Hall and the Los Angeles County Central Juvenile Hall – were deemed by a state agency not suitable for housing youth and directed the Los Angeles County Probation Department to find alternative housing. The California Board of State and Community Corrections (BSCC), an agency that inspects detention facilities, determined that the facilities did not comply with the state Board's regulations, having inadequate staffing, inconsistent safety checks, and staff conducting excessive use of force.
As a response to the BSCC orders, LA County re-opened Los Padrinos Juvenile Hall in Downey and relocated 275 youth to the renovated facility. The Los Padrinos Juvenile Hall was closed in 2019 after allegations of abuse and declining detainee population. Just days after reopening, a gun was found in a staff office where youth make phone calls and receive counseling, as reported by the LA Times.
Growing frustrated with what they called the supervisors' "business as usual" attitudes, organizers shut down Tuesday's Board of Supervisors meeting and plead the Board remove youth from the dangerous conditions in the detention centers and close the newly reopened Los Padrinos Juvenile Hall. Advocates also urged the Board to cut funding for the probation department in the supplemental phase of the LA County Budget and fund alternative programs to incarceration.
"This is a very urgent situation," said Emilio Zapién, media and communications director at Youth Justice Coalition, an organization dedicated to working with formerly and currently incarcerated people. "We have young people that are inside and their families are worried about the deadly conditions."
The Board of Supervisors acknowledges dangerous living conditions
The Board of Supervisors has acknowledged overdoses and dangerous living conditions in the facilities.
In March, the Board directed the Office of Inspector General and Probation Oversight Commission (POC) report on policies and procedures to address the flow of contraband and illicit substances entering the county's juvenile halls.
One of the ways the Probation Department claims to address the issue is by increasing the use of canine search teams and conducting random searching during the week, according to the Office of Inspector General's report. The Office of Inspector General's suggests that, when compared to previous months, the searches have been helpful at "aid in discovering and recovering contraband in the juvenile halls."
However, in May, 18-year-old Bryan Diaz was found dead after an apparent overdose at Barry J. Nidorf Juvenile Hall in Sylmar. Weeks later, the LA Times reported that four youths from Barry J. Nidorf Juvenile Hall were hospitalized in a span of a few days after ingesting substances. The incident clearly indicates that illicit drugs are still entering the juvenile facilities and efforts have yet to make a difference.
"You cannot throw money at the status quo and expect it to change things," said Milinda Kakani, director of youth justice at Children's Defense Fund California, a national child advocacy organization.
Although referrals to the Probation Department have shrunk by more than half in the last eight years, the county's probation budget continues to increase, according to the Youth Justice Reimagined report. In this fiscal year's budget, $1 billion is being allocated to the Probation Department, including $117 million that went into renovating Los Padrinos Juvenile Hall.
In comparison, the Department of Youth Development, which was created in 2022 to support young people and reduce their involvement in the justice system, received merely $50 million in this year's budget.
"Free our youth and shut it down"
"[This protest] is an opportunity to remind [the Board] that business as usual is not what the people asked for," said Kakani. "We need to protect our young people."
Just as Tuesday's meeting started, protesters stood from their seats and began chanting. Chair Janice Hahn (Fourth District) and LA County Counsel Dawyn Harrison warned protesters that they would be removed from the meeting if they continued chanting. Unwilling to do so, the Board announced it was moving into closed session and the District Attorney Police removed every meeting-goer from the board room, including the protesters.
As police tried to remove people from the board room, no one was allowed to go inside without credentials, including myself. Protesters continued to chant as they were exiting the meeting room.
"Free our youth and shut it down," protesters chanted.
The Board resumed the meeting moments later.
"We're here to free our young people," said Jahzara Halliday, youth organizer at Youth Justice Coalition.
As the Board attempted to continue their meeting, at around noon, a group of protesters stood and began chanting, followed by another group of protesters at the opposite end of the room.
"What more will it take? Youth lives are at stake," exclaimed protesters.
The supervisors held a brief recess as the District Attorney Police pressured protesters out the meeting room and again cleared it of all meeting-goers. The majority of County staff, including the supervisors, fled the meeting room. Moments later, Chair Janice Hahn came outside to speak with protesters. However, protesters refused to speak to Hahn, with one of the organizers saying they are tired of talking and want action.
Hahn did not respond to request for comment about the incident.
The Supervisors continued their meeting but no longer allowed the public to enter the board room, except members of the media with credentials. Meeting attendees who wanted to make a public comment had to either call-in or submit their public comments online.