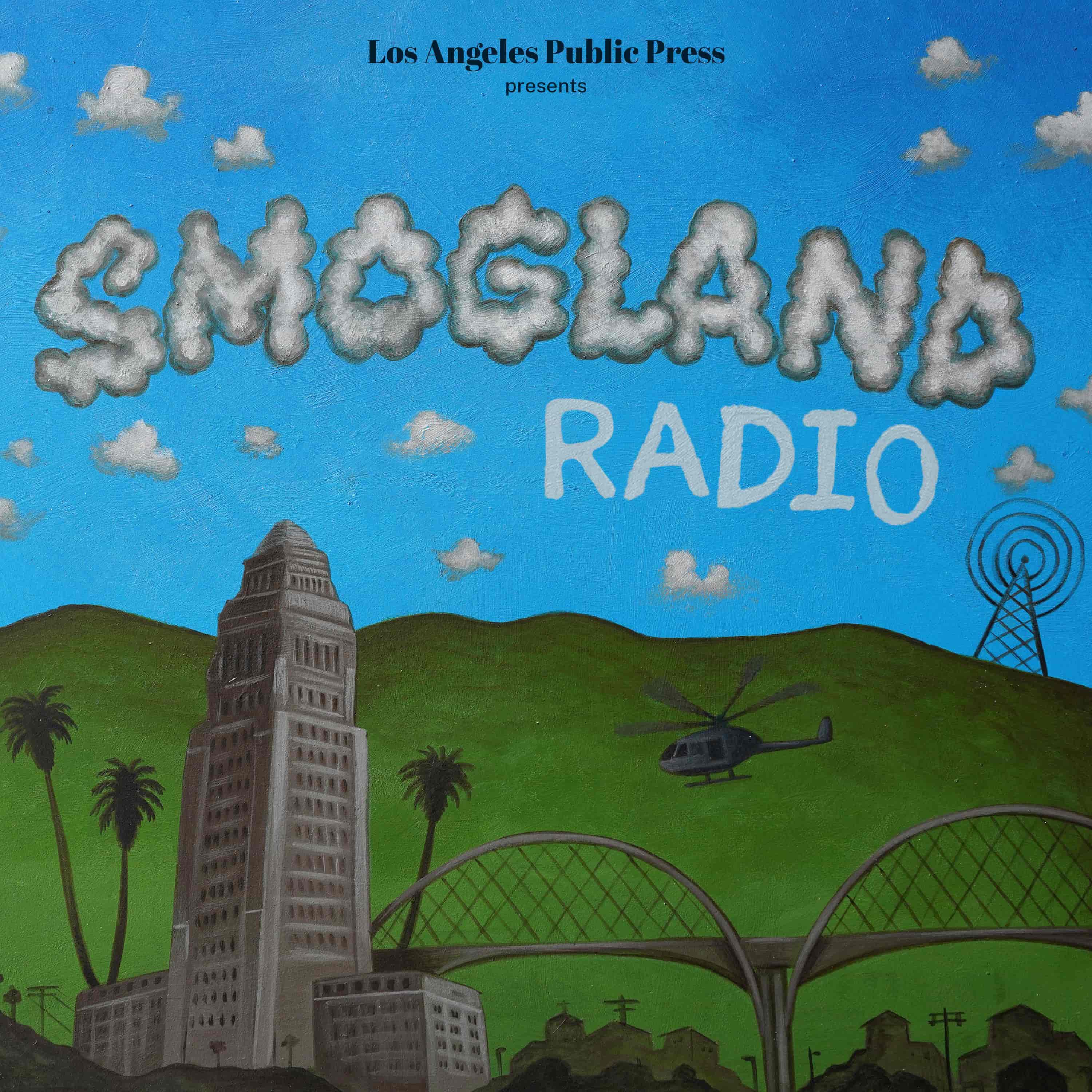 Smogland Radio
Smogland Radio is a news podcast by and for LA from Los Angeles Public Press. Twice a month, we'll have reporting that holds powerful people accountable, advice on how to thrive in Los Angeles, and in-depth stories about the issues that affect all of us. We're hard on this city, because we want it to be better. We may be one of the smoggiest counties in the country, but we don't have to be.
The view from a Travelodge motel shelter
This week, we're talking with LA Public Press city reporter Elizabeth Chou, who's been reporting on a motel in Chatsworth where dozens of formerly-unhoused Valley residents now live. Mayor Karen Bass recently held a press conference at the hotel… but the residents weren't invited to the press conference, or even told what it was about. Instead, they were told they had to stay in their rooms and listen through the windows. And some reported leaks during Hurricane Hilary on Sunday. Plus, headlines from this week's news, including another Hillside Villa update, and news about Measure J, the encampment on Aetna Street, and your local tenants union.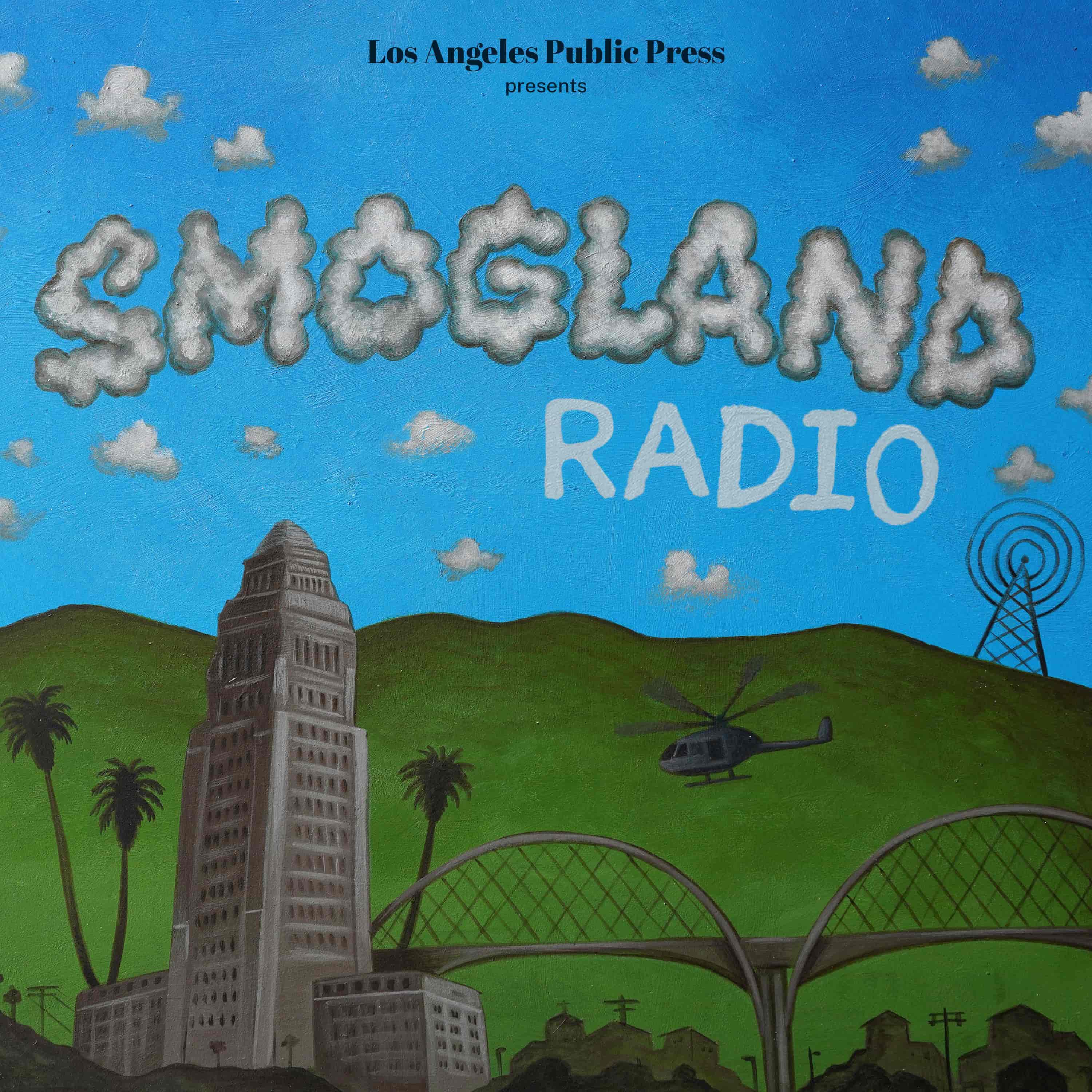 Los Angeles Mayor Karen Bass and a gaggle of other elected officials descended on a Chatsworth motel on Friday, July 21, to announce state funding to renovate the temporary housing site. In attendance: a crowd of broadcast reporters from NBC Los Angeles, ABC7, KNX, and others there to hear the news.
But largely absent from the press conference were the people Bass was ostensibly speaking about. That's because many of the unhoused Angelenos who live at the Travelodge motel in Chatsworth say they were told not to leave their rooms and in one case to "listen through the windows." Several had been offered a trip to the beach that took place during the event – at least one person took them up on it.
Around the time reporters were at the Travelodge for the news conference, very few motel residents were present. Residents later told LA Public Press that many of them were at the motel, but sequestered in their rooms. Some said they were not told by facility staff why they needed to stay in their rooms, nor that reporters were called there to hear the news that the motel was getting around $400,000 in funding from the state budget to do renovations there.
LA Public Press sought comment from LA Mayor Karen Bass, on Friday, July 28, but has not gotten a response. Multiple residents of the building spoke to LA Public Press and some did so on the condition of anonymity because of fear of retaliation. Volunteers of America, which operates the site, did not provide a response to questions sent last Friday.
LA Public Press also reached out to the offices of the other elected officials involved in the news conference. State Senator Caroline Menjivar, who attended the news conference, was not available to comment. Assemblymember Wendy Carrillo's office responded they were not aware of the events that led to residents being kept from being at the news conference.
A spokesperson for Assemblymember Pilar Schiavo, whose district includes Chatsworth, said she was not aware that residents were not allowed to leave their rooms, saying "if that's the case, it is concerning." And if people were not told about the news conference, "that is concerning," added the spokesperson, Furkan Yalcin.
Distrust about how the money will be used
In 2020, the funding from a state program, Project Homekey, was awarded to the city to turn the Travelodge in Chatsworth into a shelter for unhoused people, and for eventual conversion into a permanent housing site. A total of $410,000 from the state budget will be going to safety improvements at the Travelodge. State Sen. Henry Stern secured $210,000 and Assemblywoman Pilar Schiavo secured $200,000.
The funds Bass announced were billed as something that was needed in order to convert the motel into permanent housing. But the news was met with skepticism by residents.
When Linda Sperlich learned about the reason for the news conference, she broke into laughter for several seconds. She says the conditions at the motel are so poor that they doubt the money would go into truly helping them.
She believes that if residents had been allowed out of their rooms to watch the news conference, many might have spoken up about the conditions they have been experiencing there.
"None of the tenants were out there," she said. "I don't know what [the chairs] were for actually, because nobody was here, unless people that came and sat in the chair after that … nobody told us what the chairs were for."
About a week before the news conference, she said, work suddenly began on several empty rooms at the Travelodge. The motel has more 70 rooms, but only around 40 of them appear to have been in use for sheltering unhoused people.
In the 2022 homeless count, conducted February of that year, there were 29 people reported at that motel, out of 40 beds that were available.
Sperlich said no one told her about the news conference. Instead, earlier that morning, she was offered a trip to the beach, just before the mayor, four state lawmakers, a county supervisor, a councilmember and multiple reporters showed up.
She accepted, and just as she was about to get into the van, she saw that one of the canopies she and other residents used for shade had been moved near the front office. Some folding chairs were set up underneath it.
Another resident, who said she wished to remain anonymous was about to walk her dog at around 8 a.m when a worker told her she needed to go back to her room and stay there.
She called a neighbor at the end of the hall to see if they had any information about what was going on. She asked if they were being told to stay in their rooms because someone had called the ambulance, but the neighbor said the mayor was there. She tried to leave her room at that point, but was told to go back inside.
She said she was told by facility staff she could "listen through the windows."
"Listen through the windows?" she said. "I don't even know how to describe how I felt, being cordoned off in a room, you know what I mean? Like, like we're pieces of crap."
She said she stayed in her room for about 45 minutes. She said that toward the end, she had to sneak out so that her dog could finally relieve itself, she said.
"Not only were they disrespecting me, they were disrespecting my dog," she said.
A field trip?
Sperlich was the only person who took up the offer to go to the beach, but residents said it had been offered to several people.
Spencer Austin, another resident, said on Thursday, the day before the news conference, staff offered him a trip to Venice beach. He recalled them playing it up as a "field trip," and asking, "who's in?"
"It shocked me, because it was just out of nowhere," Austin said. "They never said anything like that before."
Austin said he told the staff he needed to think about the offer a bit more. He asked around with other residents about what they thought of it, and "they thought it was odd too, because it was just out of the blue," he said.
"And I immediately thought they're getting us out of here for some reason, probably to get into our rooms or something," he said.
Austin said he had been collecting recyclables the night before, and when he returned to the motel in the morning, the staff seemed preoccupied with something. They went through the usual check-in process much more quickly than usual. "They were all running around with their heads cut off," he said.
Austin said that he had finally gotten a room at the motel, after staying near it for the two years before, in order not to miss any opportunities to be placed there. He had often heard horror stories about the motel, but said he didn't really believe some of it at first.
"I heard a lot of negative stuff," he said. "And so I was kind of prepared for it … A friend of mine, he was just letting me know how they are with everything, so I was prepared. And sure as hell, it was the same as they always said. Everything they said was spot on. I was kind of shocked too. I didn't think it was true, a lot of that stuff. Wow."
Several residents said they were told to move their cars the night before the news conference and one said that they were told they were painting lines for the parking spot. Those lines were never painted, they said.
Another resident said he and many others had to find parking on the streets outside the motel lot. Many of the street parking spots had been taken up by the time he went to park his own car, and he did not feel comfortable leaving his car unattended in the spots that remained. So on the night before the news conference, he slept in his car.
"I took my backpack, I have a little radio and spent the night in my car, woke up the next morning, came here, and the channel five news was showing up," he said. "And I parked my car and I got a spot out here on the street in front of the building, and I left my car there and so the mayor and everyone left. And then we were able to bring our cars back in, once all the news people left."
Sperlich said that had residents known about the news conference, they would have wanted to be there, to raise concerns about the conditions at the motel.
"We should have been included in on it," Sperlich said. "We should have been able to talk with the mayor. We should have been able to express how we feel, what our thoughts were … as far as some of the concerns that we have there."