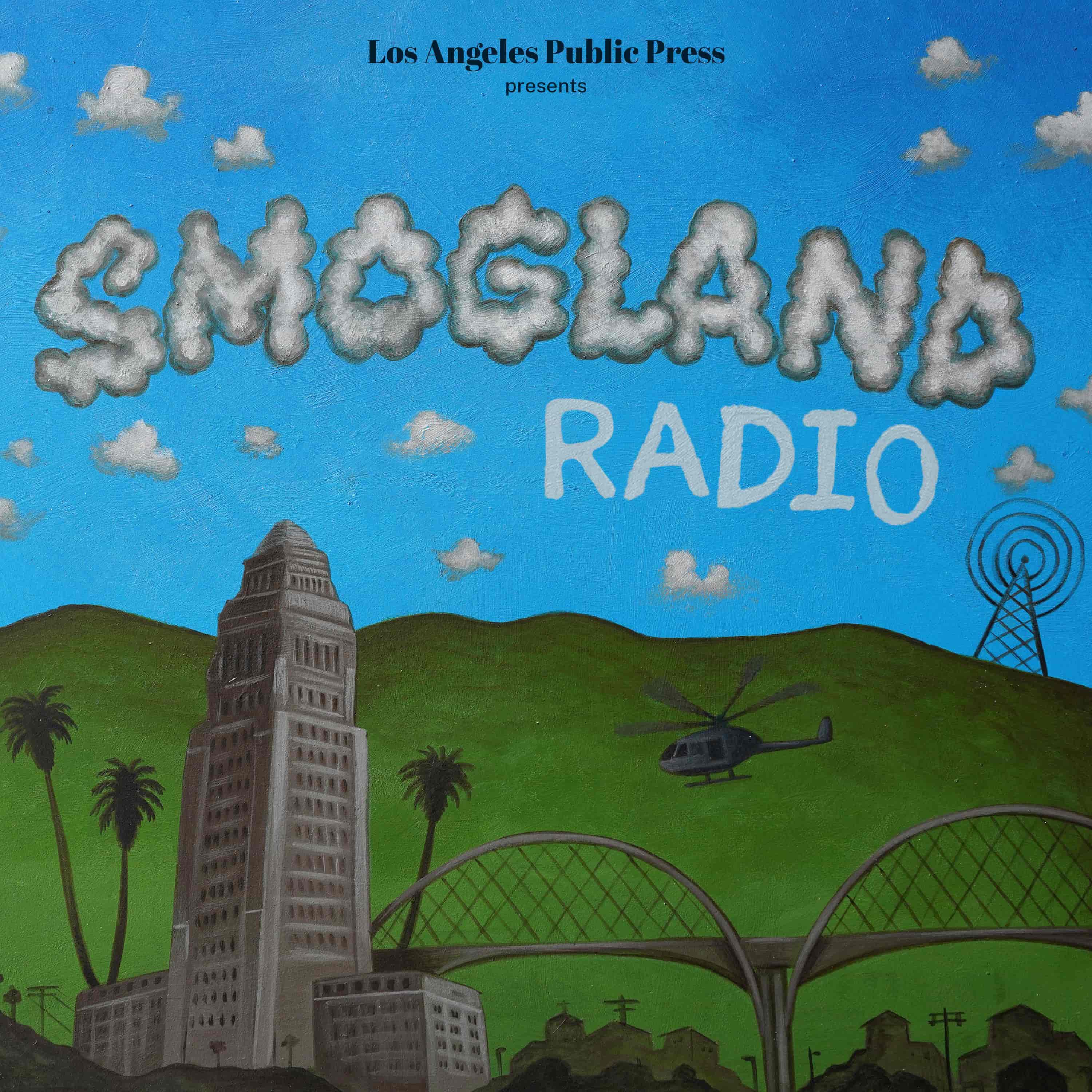 Smogland Radio
Smogland Radio is a news podcast by and for LA from Los Angeles Public Press. Twice a month, we'll have reporting that holds powerful people accountable, advice on how to thrive in Los Angeles, and in-depth stories about the issues that affect all of us. We're hard on this city, because we want it to be better. We may be one of the smoggiest counties in the country, but we don't have to be.
Food pantries, block parties, and goodbye to Suehiro in Little Tokyo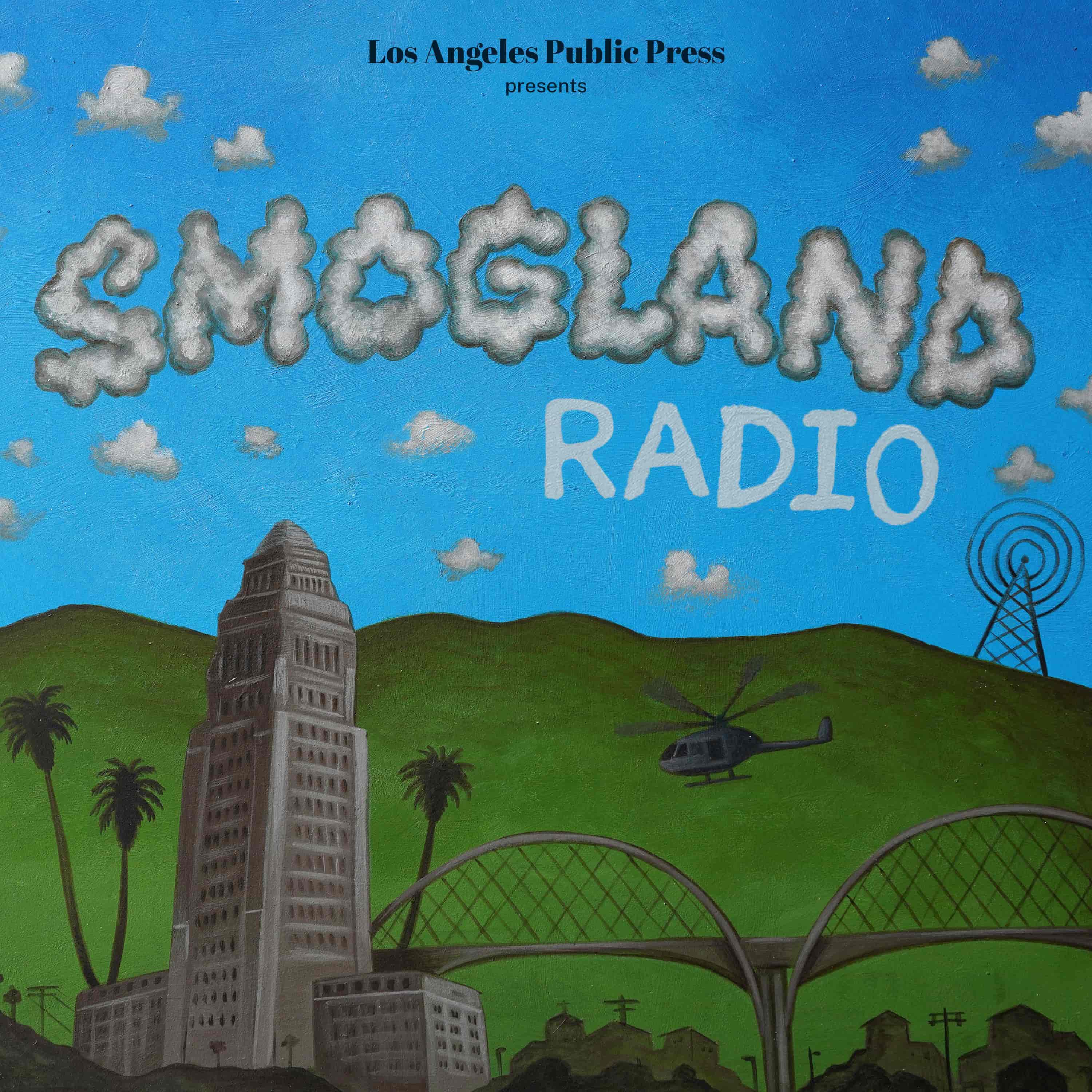 KOREATOWN — Angelenos are relying on food pantries in increasing numbers since additional food stamp funding offered by the federal government in the early pandemic has been eliminated — even as Covid infection rates once more spike in LA County — leaving volunteer workers scrambling to feed more and more people.
The slashing of food stamps has left people especially vulnerable, reliant on charitable food pantries and distributions, as well as mutual aid outreach. And many of the people who volunteer experience food insecurity and hunger themselves. Since the spring, lines at pantries have gotten longer, due to the end of supplemental food stamps, along with having to pay back-rent, and high food prices.
" You know, the government announced that they were going to stop the food stamps. And then that same week, or the week after, our numbers just doubled," says Karima Hirani, who coordinates the Saturday food pantry at the Islamic Center of Southern California on Vermont Avenue in Koreatown.
Now she sees around 300 people come through every week.
Almost one-third of people living in LA County experience some kind of food insecurity — ranging from difficulty finding a meal to persistent hunger. As part of the package of emergency measures passed in the spring of 2020, Congress raised their food stamp allotment allowing at least $95 a month in additional Calfresh benefits, but now with the end of this extra assistance, people across LA are once again feeling the pangs of hunger, and food pantries and mutual aid distributions are struggling.
"I frankly feel like it's really what's been helping keep people alive," said Melissa Acedera, who organizes distributions throughout LA County as executive director of the community nonprofit Polo's Pantry.
Although lower than last winter's peak, Covid infections are still a concern and have been on the rise since the beginning of the summer, but additional federal funding for food stamps — or CalFresh as it's called in California — ended this spring.
"I really have to budget myself," said Debora Jackson, while shopping at Skid Row People's Market, whose total CalFresh benefits were cut from $195 a month to $105 a month.
Joshua Guerrero is a young unhoused man who lives in Koreatown, and volunteers at multiple food pantries. He spends most of the week picking up leftover food from nearby grocery stores for a distribution at his neighborhood church. Then most Saturdays he volunteers at the aforementioned pantry hosted at the Islamic Center of Southern California.
"That's non-stop volunteering," he said at the Islamic Center, while trying to keep people in line from rushing the sign-up table. "I'm so tired."
Local eviction protections have also ended and many renters have had to choose between paying rent or paying for food. Mutual aid groups who usually serve unhoused people are seeing more renters showing up at free meal distributions as well.
"[They are] just needing something to get them by until their next general relief check or their next paycheck," said Zen Sekizawa, an organizer with the mutual aid group Jtown Action and Solidarity, which organizes a meal distribution in Little Tokyo every Saturday, in partnership with activist Theo Henderson of the organization We The Unhoused.
They give out hot food from trusted volunteers and restaurants, as well as bag lunches from a group called Home-y Made Meals, a partnership between Polo's Pantry and another community nonprofit, Eayikes, which recruits volunteers to make meals in their own kitchens, while coordinating other volunteers to pick them up for redistribution.
People are so desperate that some fighting has occurred in line. That's why on a Saturday in mid-July, Sekizawa made an announcement before opening up the meal distribution, reminding everyone that resources are limited.
"We're not funded by the city, because the city doesn't do shit for us. We're just funded by the community and funded by love. So, if you could make sure to take what you need and give what you can today. If there's extra later, we're happy to give you seconds."
Sekizawa also wants people to realize the government's role in failing to provide adequate food for people, and for creating policies that leave people hungry in the first place.
"This is just to help folks survive," she says. "The real solution to the problem is to overthrow the current conditions and for folks to organize and fight for their rights as human beings."
Gov. Gavin Newsom's 2023-2024 fiscal year budget initially excluded crucial CalFresh programs, including one that matches benefits used to buy produce at farmers markets. Advocates also feared that he wouldn't include funding for a bill that would have raised the minimum CalFresh monthly benefit from $23 to $50. But after negotiations with the legislature, the current budget includes funding for the Calfresh programs, and $15 million for a pilot to raise the CalFresh minimum in three counties.
State Senator Caroline Menjivar — a Democrat representing Burbank and the San Fernando Valley — introduced the bill that would have increased the minimum payment statewide. In an emailed statement, she acknowledges that even $50 a month is "insufficient" in California, where the cost-of-living is high, but she's grateful to officials for including the pilot in the final budget.
"[It] is just the first step to ensure success in increasing this essential benefit long-term."
Long lines and community building
On one hot Saturday morning in mid-July, there was already a long line in the back of the Islamic Center, before the grocery distribution's scheduled start. Older people, younger adults, and families of all races were waiting, while volunteers efficiently organized grocery bags on pallets inside the center's multipurpose room.
Before Covid, Hirani mainly saw the elderly at the food pantry, but since people have lost their jobs or homes during the pandemic, she's seen folks of all ages.
"We can feed people and keep them off the streets," said Afroza Mannan, who volunteers every week with her two school-aged sons. She estimates that they give out $100 worth of groceries to each person.
"That's a huge saving — huge," she said. "We're giving them the food so [they] can pay [their] rent."
To keep things orderly, the volunteers give out numbers to people in the order they arrive, so that there are no cuts. There have been fights, however, over the numbers. An old man even fell while trying to race some others to the sign up table.
"Because of the high prices, more people are coming … more fighting, more in the line," says Judith Cortez, who showed up to secure her spot at 5 a.m. "[You've] got to be patient if you are here."
Overall though, the volunteers were able to keep everything under control, and when the distribution started, the line moved efficiently, as a volunteer wheeled pallets of grocery bags outside, and people picked up a bag before leaving.
"It's a nice atmosphere, and everybody's very cooperative, and my volunteers are awesome," Hirani said.
Filling the gap
Last year, a state law went into effect requiring stores and restaurants in California to redistribute food they don't sell. Follow-up reporting from Reuters found, however, that food banks couldn't afford to recover this food, because of high fuel and other costs.
For Niamby Rendon, operations manager at Immanuel Presbyterian Church in the heart of Koreatown, it's a challenge to even find new sources of food to recover. She encourages restaurants, hotels and other businesses to approach their local food pantries, explaining, "'Hey, we throw this amount of food away at night. Is this possible to be rescued? Do you guys have the resources? Can I help you by bringing it to your food pantry?'"
Immanuel Presbyterian's food pantry runs twice a week, and serves around 1,000 households altogether. Early on in the pandemic, when the church had to close, they were running the food pantry six times a week, and redistributing food from a variety of other pantries that had shut down. Now, because of staffing, the church can't run as many distributions.
Rendon has observed, however, that the need for food has only increased. She attributes that to higher prices, people needing to pay back their rent, and the end of supplemental food stamps and other benefits.
"We're kind of becoming their primary source of food, which before we were kind of just supplemental for them."
In addition to their work in LA County, Polo's Pantry organizes food distributions with farmworkers in other parts of California, including Oxnard and the Coachella Valley. During this work, Melissa Acedera has observed that along with increased demand, prices for food, fuel and other supplies have also increased.
"I think that folks, especially I think the government, are not really valuing the labor around organizing around food," she says. "Even the labor of moving food is very, very expensive."
She explained that the farmworkers she works with aren't paid enough to buy the very food they grow. Many are also undocumented and are denied food stamps, due to state and federal policies. So Acedera has been organizing large-scale food distributions with them. And Polo's Pantry also helps communities throughout LA organize their own distributions and partnerships, and hopes they can one day be self-sustaining.
"What we're hoping to do is really shift into a model where we really empower local leadership, local community members to really figure out these solutions themselves."
Polo's Pantry partners with a photography education nonprofit in Boyle Heights called Las Fotos Project for weekly food distributions. They rely on external grant funding to buy produce boxes from small and family farms to give out. But the goal also is to introduce Las Fotos students — mainly young women and gender-expansive youth from Boyle Heights and East LA — to mutual aid, a concept where community members in need pool resources to help each other out.
"We have our students that are here, they're usually the ones who are distributing the food and connecting with community members and writing notes to them," says Alanna Araujo, community engagement manager for Las Fotos Project.
"We're building this relationship with youth in their community in a way that maybe they didn't have access to before," adds Nina Angelo, Polo's Pantry director of operations. "So they're able to offer care to the community in a way that they're defining on their own terms, which is really empowering."
The organizations don't always have the grant funds to buy produce boxes. When that happens, they are further able to engage in mutual aid by partnering with food recovery organizations to give out produce that would have otherwise been wasted.
The downside is that Angelo, Araujo and the Las Fotos volunteers don't know how many grocery bags they can give out until they receive the food, and the bags could run out before everyone can get one.
Angelo and Araujo tried to anticipate this one Thursday in July, by putting out extra food they received on the sidewalk in boxes. That way people could pick whatever they needed without having to wait in line. But several people and families were still left empty-handed by the time the last bag was given out.
"This is a hard one," Araujo said, looking tired and dejected.
For Acedera, these volunteer-run food distributions are limited in how much help they can provide as hunger increases. She is looking into helping communities sustain themselves through alternative models like community gardens and worker-owned grocery stores. She also encourages people who want to get involved to look for opportunities in their own neighborhoods, especially the next generation of food organizers.
"I think we're kind of at a point now where we really have to get serious around, how do we reinforce these sort of alternative food networks and ecosystems that we built that really have been supporting people on the ground?"
How can I support these organizations?
Here is some information about how to support some of the food pantries and mutual aid organizations featured in this story.
Polo's Pantry — Donate to Polo's Pantry using Venmo, Cash App or Givebutter.
Islamic Center of Southern California — Email Karima Hirani if you want to volunteer at the Islamic Center's Saturday food pantry.
Jtown Action and Solidarity — Learn more about Jtown Action and Solidarity on Instagram and Twitter. Donate to their Saturday power-up table and meal distribution. Sign up to volunteer here.
Home-y Made Meals — Learn more about Home-y Made Meals on Instagram and at their website, including how to volunteer and donate. Home-y Made Meals is currently accepting volunteers in Los Angeles (including the San Fernando Valley and the South Bay), Long Beach and Orange County. Volunteers can access a free pantry in the LA neighborhood of West Adams and the city of Anaheim for limited food, snacks and packing supplies to make a takeout meal. A $6 donation helps to supply one meal.