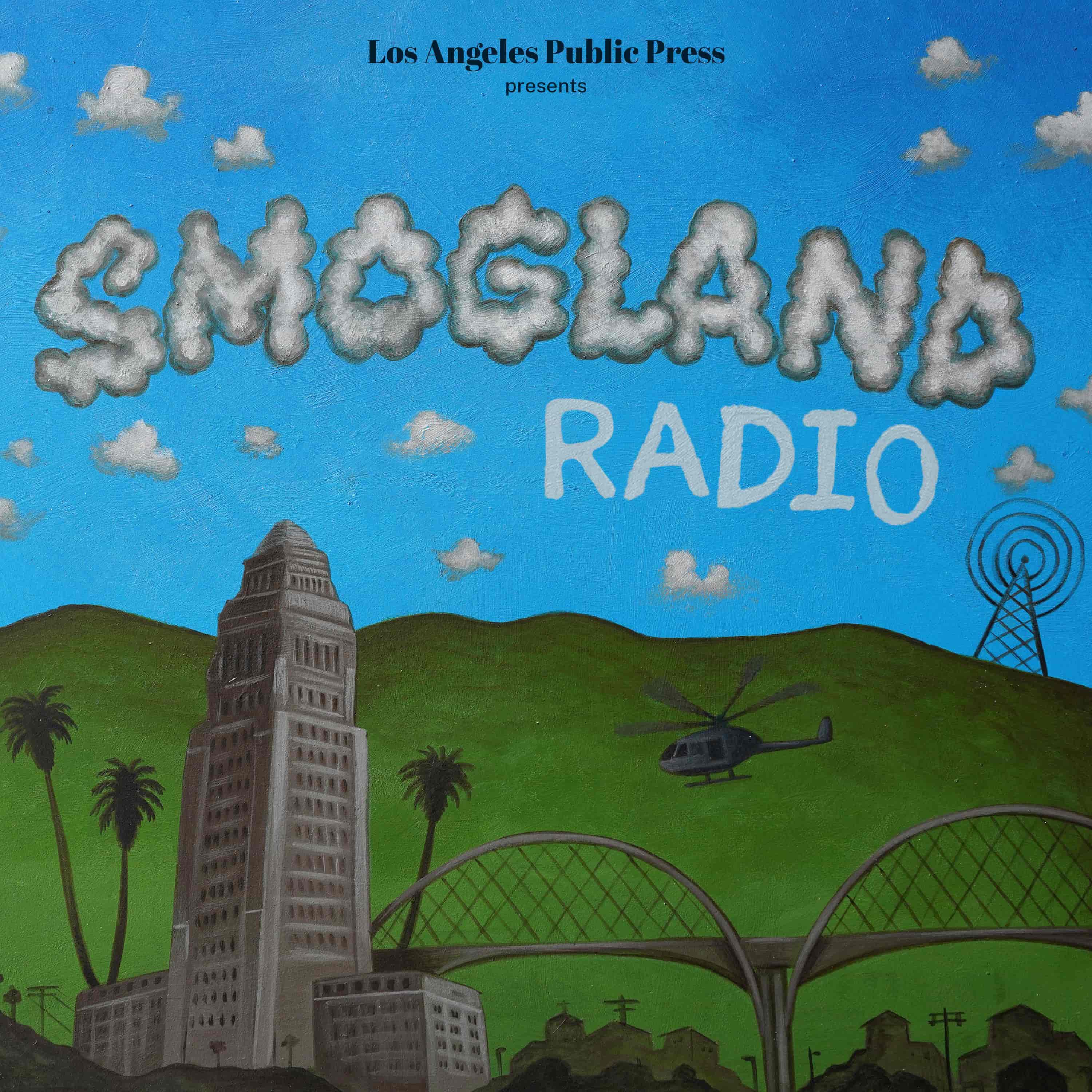 Smogland Radio
Smogland Radio is a news podcast by and for LA from Los Angeles Public Press. Twice a month, we'll have reporting that holds powerful people accountable, advice on how to thrive in Los Angeles, and in-depth stories about the issues that affect all of us. We're hard on this city, because we want it to be better. We may be one of the smoggiest counties in the country, but we don't have to be.
A battle on the streets of Huntington Park
This week, we're going to the Southeast LA city of Huntington Park, where street vendors and vendor advocates have found themselves in an unsettling battle with the city. Plus, our correspondent Ruth tells us why her relationship with Staples is… complicated.
You can find the videos Ruth references in her story here (https://x.com/FilmThePoliceLA/status/1650613941071155200?s=20) and here (https://x.com/FilmThePoliceLA/status/1650228253251231744?s=20)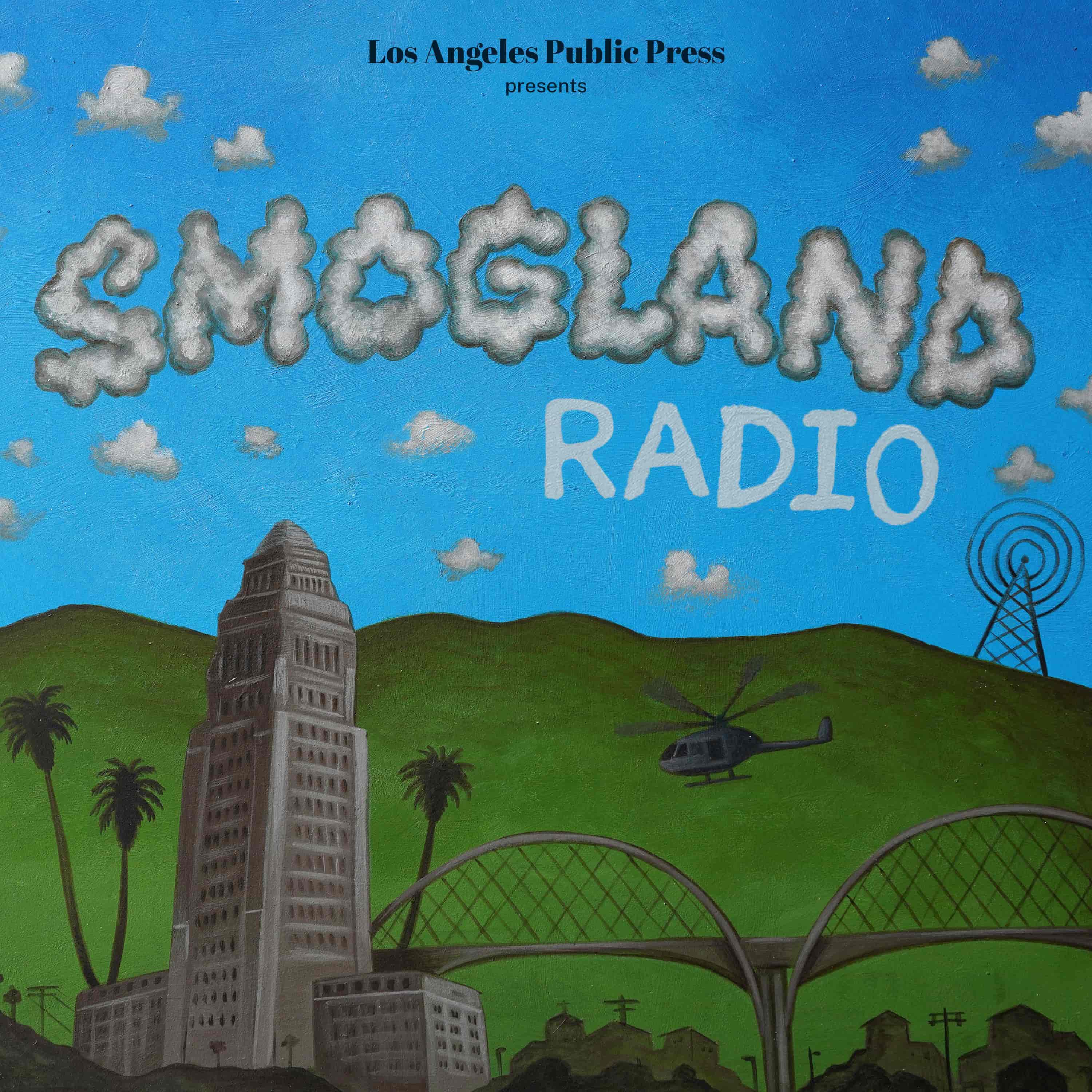 HUNTINGTON PARK — Street Vending has been a part of the fabric of Southeast LA for decades. Hearing the elotero or raspado person pushing their outfitted shopping cart down your residential street; the zapatero walking up and down the block with his cobbling tools in an old backpack; or seeing the fruit and flower vendors all along Florence Ave., feels like home for longtime residents.
But in recent months Huntington Park has become increasingly unworkable for street vendors.
"They took my cart, they took the fruit, everything I had — and for two days I couldn't work," Xiomara Rodriguez, a street vendor who was displaced from her corner in Huntington park by Police in July, told Los Angeles Public Press in Spanish.
Xiomara's experience is not unique. The city in Southeast LA has seen police harassment against street vendors, protests, raucous city council meetings, and even police raids on street vendor advocates. Vendors say that police have confiscated their carts even after they've shown proper county permits (though sometimes vendors remain unclear about city permits and regulations), and that officials have passed blame back and forth with city officials and police saying they have conducted sweeps at the behest of LA County Department of Public Health, while the Department of Public Health insists that they do not ask local police departments to enforce any health codes.
LA Public Press made numerous attempts to obtain comment from Huntington Park city officials, but they have declined to comment on the substantive issues of the harassment that street vendors in and around Huntington Park have faced.
Along Florence Ave.
Rodriguez had been vending on the border of Huntington Park for nearly a year and a half, when the Huntington Park police arrived to take her cart on Florence Ave. where she sold fruit out of her cart Divina Providencia Fruits.
"I put all of my savings into being able to buy my cart, with the permits and everything … it isn't cheap," she continued. "For them to come and just confiscate it, and leave me with nothing to work with."
In public statements various Huntington Park officials have said that the police are acting at the request of the county Department of Public Health, with Huntington Park Chief of Police Cosme Lozano calling it "assistance," at a July 18 council meeting.
But the Department of Public Health, begs to differ. In an emailed statement responding to questions about collaboration with the Hunting Park Police Department (HPPD), the Department of Public Health said they do not ask law enforcement to enforce code violations.
"Public Health does not ask for assistance from local law enforcement or city agencies in enforcing the Health and Safety Code … when and where vendors may operate is under the authority of each individual city sidewalk vending ordinance and can be enforced by that city."
Though Rodriguez had dutifully gotten her health permit and seller's permit from the county Public Health Department and the California Department of Tax and Fee Administration respectively, she had not obtained a business permit and vending permit from Huntington Park — and as a result had been careful to place her stand just outside city limits. Copies of the permits shown to LA Public Press demonstrate they were up to date, and Rodriguez tried to explain that to the police, as can be heard in the video. She said even checked with the Department of Public Health about her permits and they assured her that where she was selling was considered LA County and she was allowed to sell there.
Complicating matters for the city, in the viral video of Rodriguez being cited by HPPD, and having her cart confiscated, she is standing at the southwest corner of Mountain View Ave. and Florence Ave., meaning she was just outside Huntington Park city limits in unincorporated LA County. Rodriguez was cited for not having a valid permit, but the city later dropped the citation, and returned her cart.
Even though her cart was returned, Rodriguez is now displaced from the corner where she had built a clientele and had a sense of security. Since the incident,Rodriguez has left Florence and Mountain View and is struggling to find a new place to sell. She had built relationships with her clients where she was and now is struggling to pay her monthly costs.

"Really, we feel attacked … for us vendors, it's not easy — we're risking assaults and so many other things that happen on the streets, and sometimes we even have our kids with us … We're not criminals, we're not bad people, we are trying to make it work for our families."
"Huntington Park has never done that"
Sergio Jimenez, senior community organizer with Community Power Collective, has worked with cities all over the state on creating ordinance language. He says many cities are lacking the most important thing when creating their municipal codes: input from vendors themselves. Jimenez said that working with vendors should be the first step in creating an ordinance.
"Huntington Park has never done that, he said.
Jimenez says in many cities handing out flyers is the extent of the outreach to vendors then the cities move quickly into enforcement with citations.
In Huntington Park, pushback against these citations seems to have resulted in the arrest of two street vending advocates, Ryan Cortez, (who was arrested at his family home, in a pre-dawn raid) and Edin Alex Enamorado, (who was arrested on July 18 during the Huntington Park city council meeting).
At the raid on Cortez's home, in unincorporated-Whittier, his entire family including his elderly mother were taken into custody and cuffed. Cortez was booked on charges of criminal threats, though they were later reduced to disturbing the peace.
Though it may seem strange, given what a fixture of our streets taqueros and fruteros are, for most of the past several decades street vending has been at best a gray area and usually technically illegal in California.
That changed in 2018 with the passage of Senate Bill 946, then Senate Bill 972 in 2022. Between the two state laws most street food vending was given legal sanction, with the details of where, when, and how vending might happen left to municipalities.
But even with state level legalization stumbling blocks remain that make it difficult for many vendors to obtain their permits and get fully licensed.
According to Estefanía B. López Pérez, senior policy associate at Inclusive Action, a nonprofit that started the LA Street Vendor campaign in support of vendors in LA county, "Even though sidewalk vending has been decriminalized, there are still a lot of challenges that vendors face when it comes to harassment, discrimination and confiscation of their equipment."
She says that, though vendors now have the right to operate their microbusinesses on sidewalks in LA and all across California, the varying city ordinances and interpretations of the state law are making some areas more difficult to sell in than others.
And with all the turmoil in Huntington Park one might be forgiven for thinking that implementation of these laws has been generally tricky, but other nearby cities have been far more amenable to vendors, and streamlined in getting them permitted. Adolfo Varas, of the Bell Chamber of Commerce, says that Cudahy is a different model for how an ordinance can be rolled out. And Varas highlighted a split in the perception of how permitting and regulation can be achieved: enforcement vs. education.
Elizabeth Alcantar, a Cudahy city councilmember, said in an email that the city "has tried to engage street vendors and learn best practices from them. Albeit the ordinance is not perfect and we can definitely always refine policy as we learn more throughout the implementation process." She added that the city of Cudahy believes in taking an educational approach.
Cudahy has an ordinance in place that is broadly similar to Huntington Park's, though its law goes into more detail as to how and where precisely, vending is legal.
"Street vending is one of the many things that creates a vibrant community in SELA," she added.
Over in Bell, Varas is trying to support vendors and voice his and vendors' concerns to the city, though he says the Bell law will most likely be heavily influenced by the ordinances of neighboring cities.
He feels, "You can't just give them [vendors] a citation automatically and expect them to get their license when they don't even know the process."
"Cudahy is actually more active in finding ways to be more supportive of street vendors. I think the staff there understand that these vendors want to have the American dream and to be able to provide for them and their family and keep a roof over their head … Why can't these cities do that?" said Varas.